Direct bank account deposits are not currently available for EU Bank Accounts, US Bank Accounts, or Bank Account in other regions. We will keep users updated with new transfer options as they are launched!
The following process for adding a bank account applies to both regular Bank Wire Transfers as well as expedited Global Bank Redemptions. You can click 
here
 to see if your country is on our list of regions where expedited redemption is available. Once you have added your bank account's wire instructions, the process for deposits is the same whether your region is eligible for expedited redemption or not. If your country is not on the list, the usual bank wire processing times apply.
To add your bank account, log into your Goldmoney Personal or Business Platform and select the Navigation menu icon.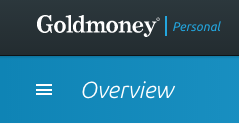 Select "Bank Accounts" from the Navigation menu.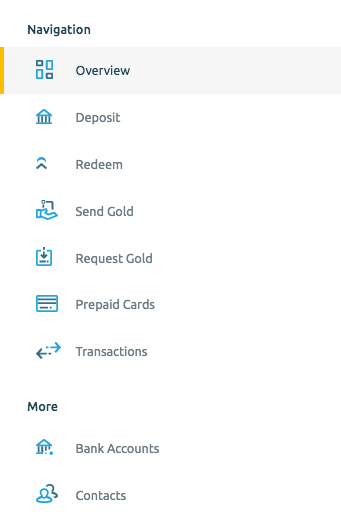 Select "Manual Bank Wire Transfer - All Other Bank Accounts" and then click the yellow "Next Step" button.

Enter the country your bank is located in, the currency your bank account is denominated in, and the nam of your bank. You your region is eligible for expedited Global Bank Redemptions (click 
here
 to see if your country is on our list), you may be able to select your bank from a drop-down list. This information will be locked in when you click continue. If you have made an error, you will need to restart the process after locking it in.

Enter the Wiring Instructions that would be required to send a Bank Wire to your bank account and click 'Add Bank Account'. If you are updating your banking information after being prompted during redemption, the button will say "Upgrade Bank Account." Please ensure all details are correct to avoid processing issues, delays, or deductions.