The Goldmoney Holding allows clients to purchase gold, silver, palladium or platinum at the current Goldmoney buy price. To place a buy order for precious metals, follow these simple instructions:
1) Log into your Holding and navigate the drop-down menu in your Dashboard Overview. Navigate to 'Precious Metals' and select 'Buy Metals'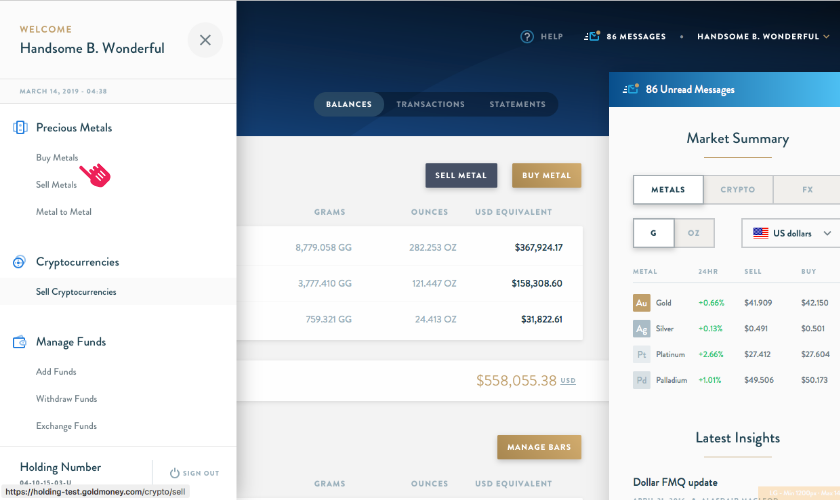 3) Select the metal you wish to purchase. For demonstration purposes we will buy gold. Choose the currency and amount of gold you wish to buy. You may purchase an amount in currency terms or weight in grams.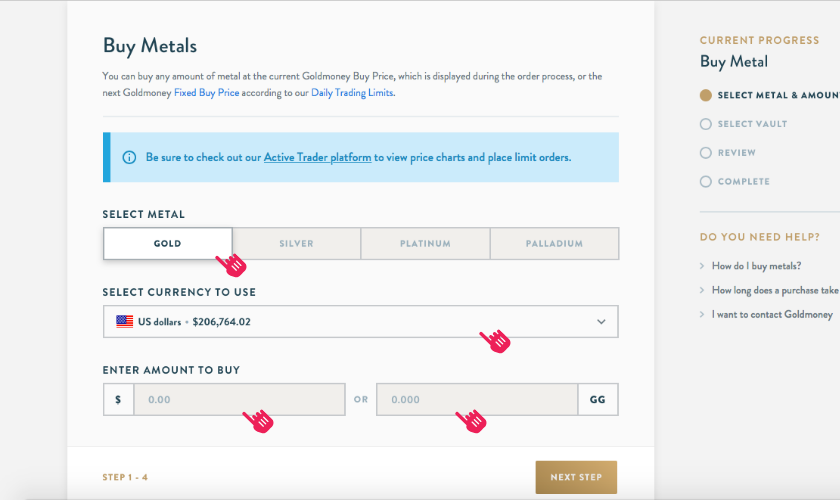 4) Select the vault at which you would like to store your precious metals. (We have chosen the Toronto vault for demonstration purposes.)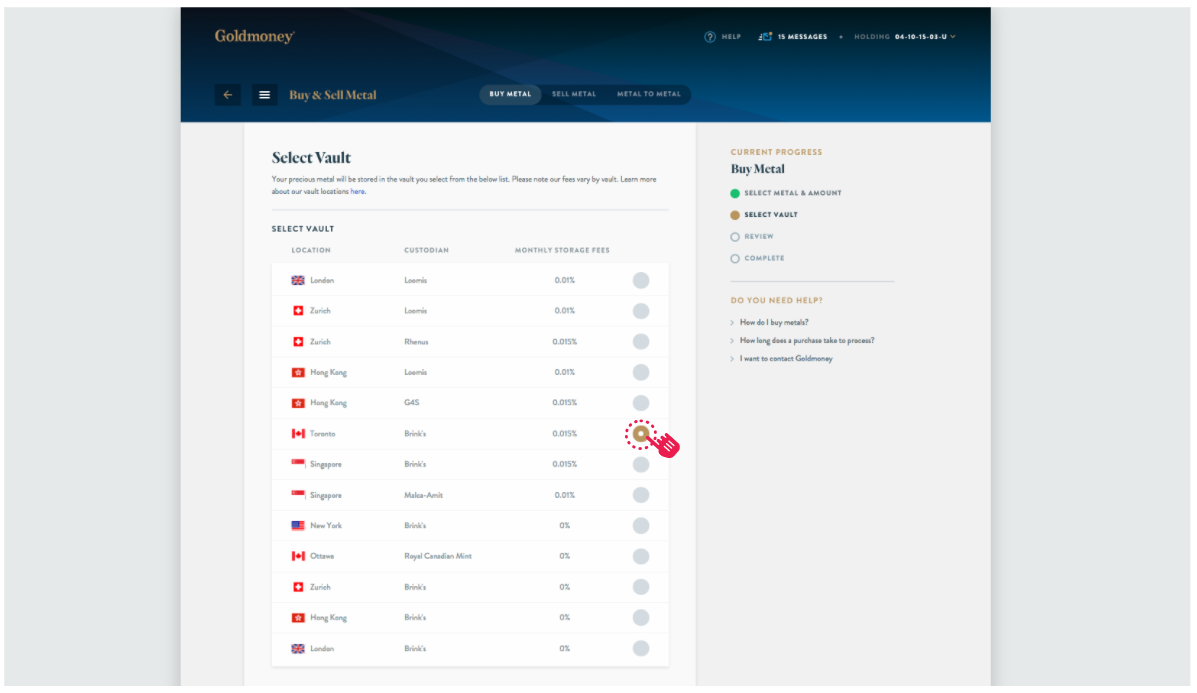 5) Review your buy order and accept the client agreement.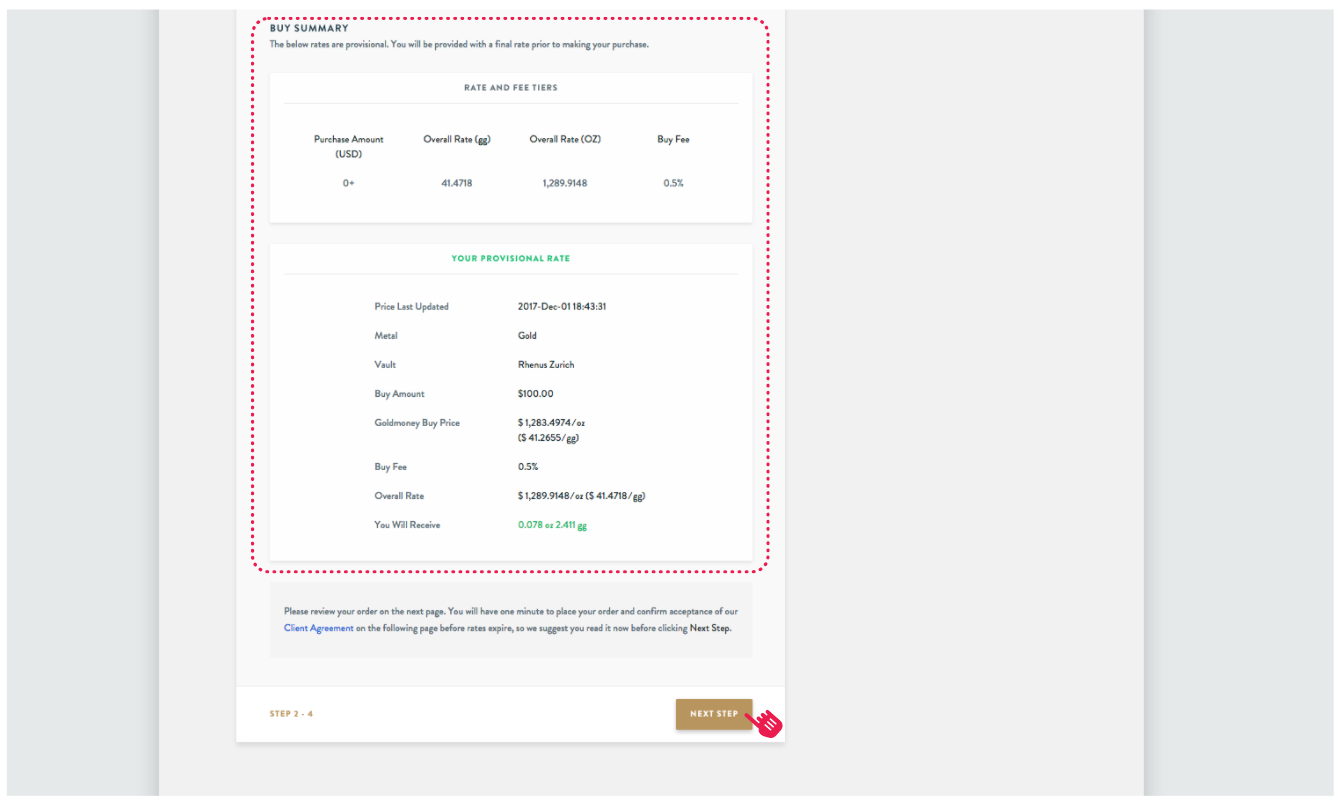 6) You have successfully purchased gold