You may change your password in the Security Settings section of your Holding Dashboard. We recommend that you change your password periodically to protect yourself against unauthorized Holding access.
1) Once you have logged in, navigate and select your Holding number on the right of your dashboard and select 'Security Settings'. Input your current password, followed by the new password, input the new password once more to confirm and then press 'update'.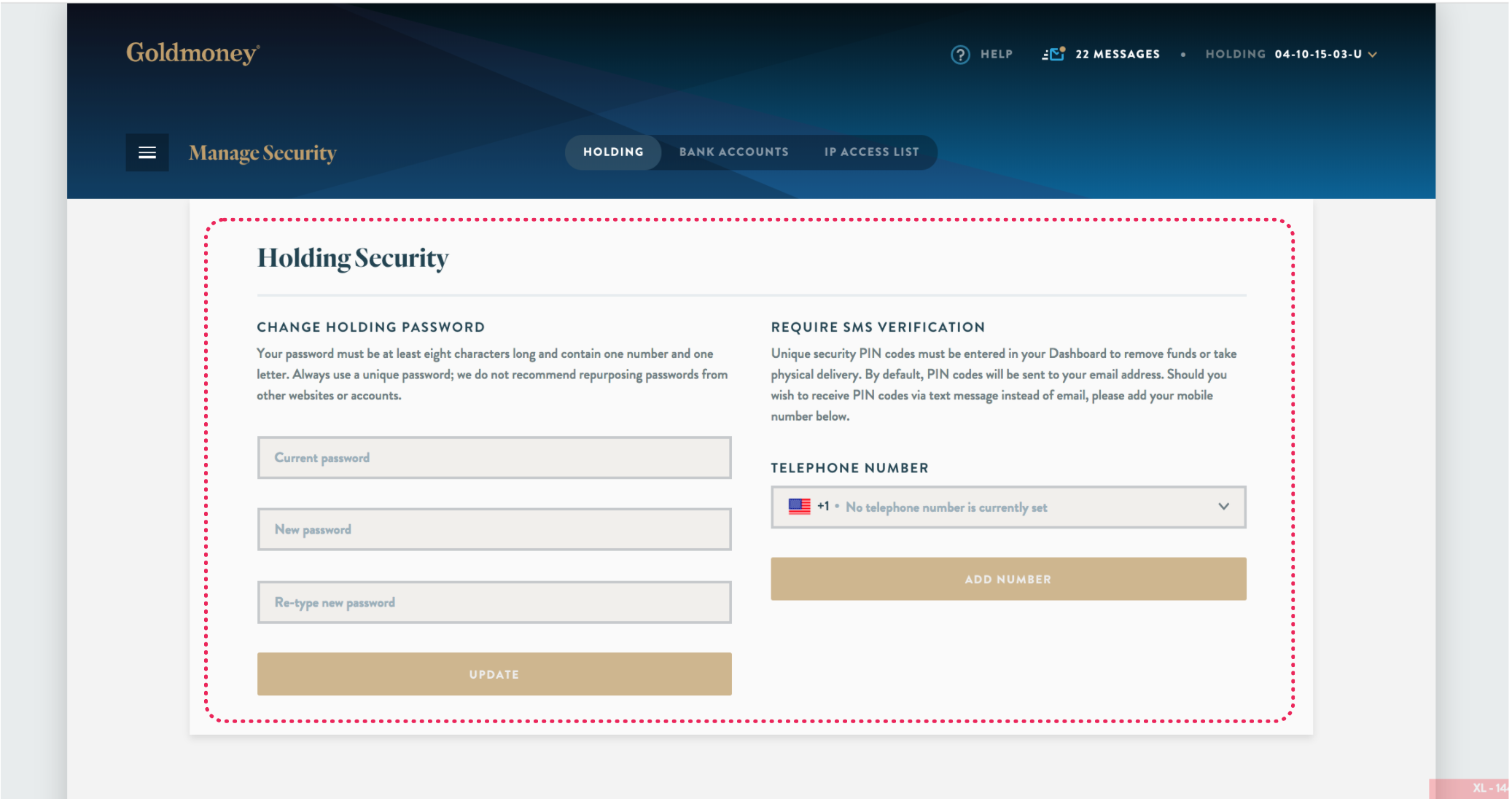 Frequently Asked Questions
1. How long does it take for my password to update?
- Your password is changed immediately following the pressing of the 'update' button.
2. How do I update my password if I can't login to my Holding?
-Your sign in page features a 'forgot your credentials link that allows you request a password reset: