Goldmoney allows clients to enable 2-factor authentication for all transactions to take place within their Holding. An SMS with a unique pin is sent to your mobile phone to authorize the transaction.
To enable SMS verification, follow these steps:
1) Log into your Holding, view and select your Holding number on the right side of your dashboard and select 'Security Settings'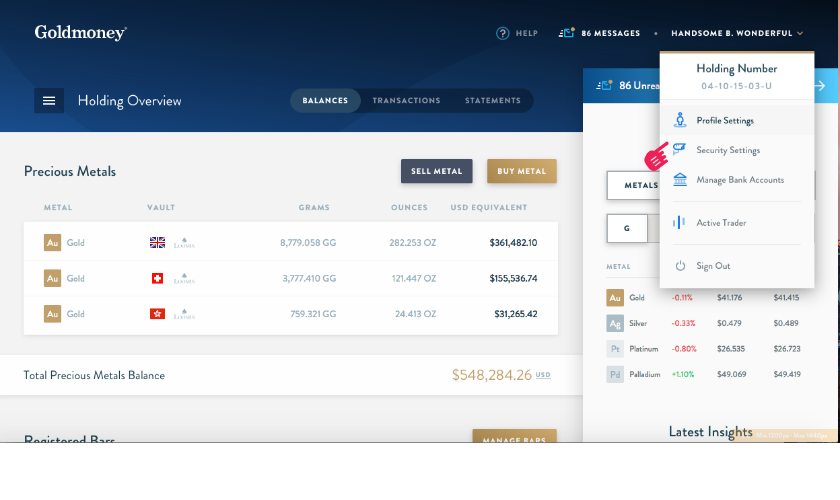 2) Unique security PIN codes must be entered in your Dashboard to remove funds or take physical delivery. By default, PIN codes will be sent to your email address. Should you wish to receive PIN codes via text message instead of email, please add your mobile number as displayed below.