Clients can privately and securely message and send documents to Goldmoney via our built-in Holding messaging system. To access the Holding messaging system, follow these steps:
1. Once you have signed into your Holding, select the Messages link at the top, or by clicking the Inbox menu item in the Messages section of the main menu: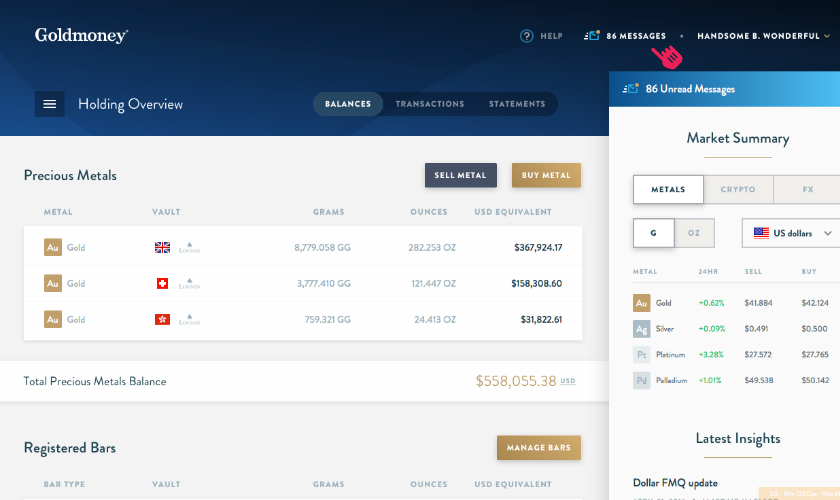 2. Navigate and select the New Messages button: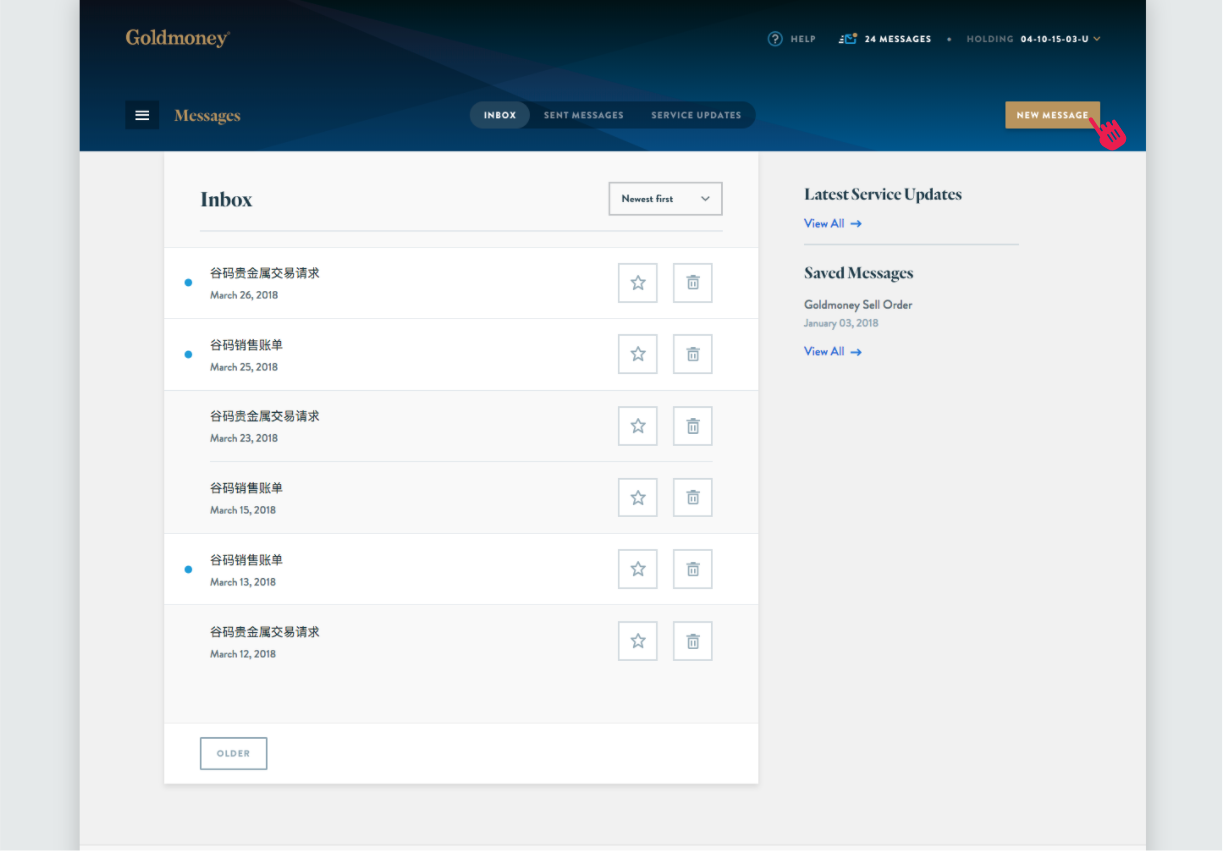 3. Select the message category that best matches your message, outline the subject matter, and type your message into the text box. You may also attach files to you message needed: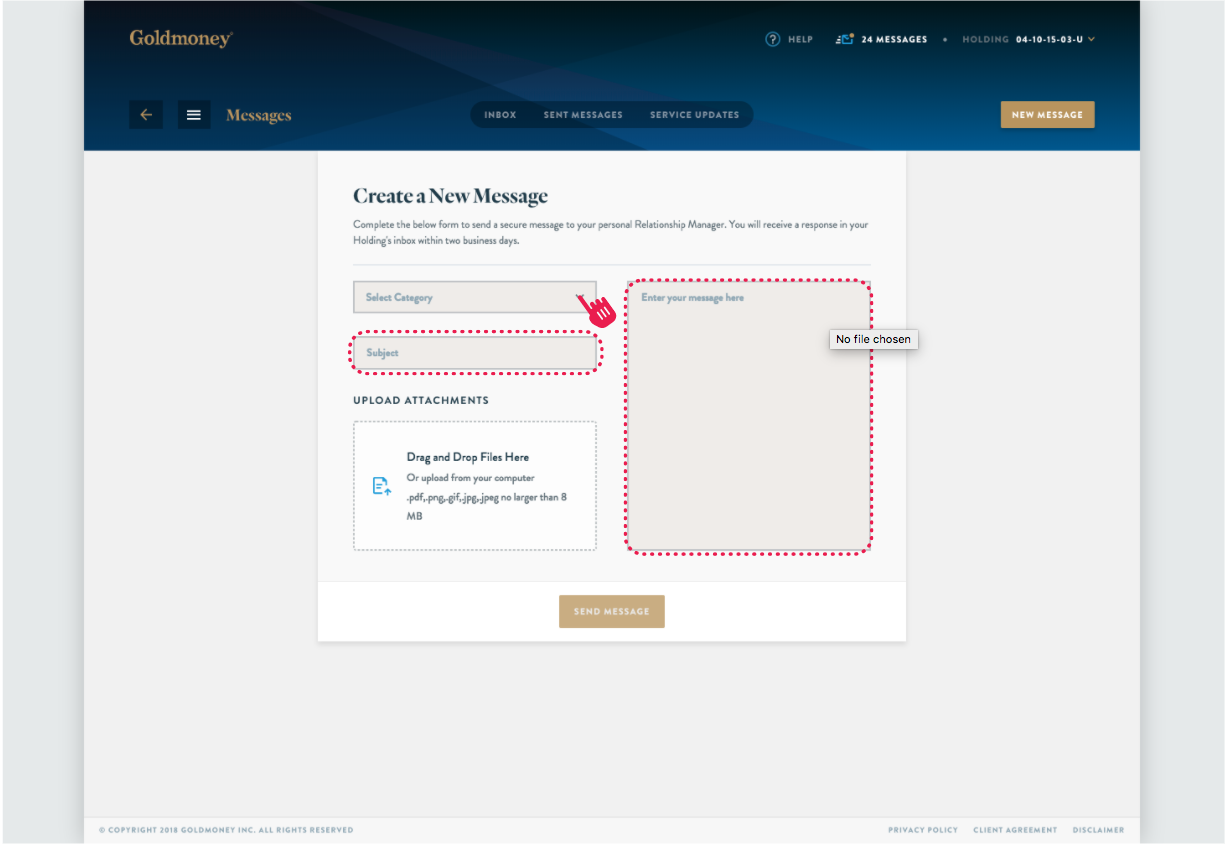 Finally, click Send Message.