Is this article for you? This article is for our Goldmoney Personal accounts that use an email address to log in. If you log in using a Holding number in the format ##-##-##-X, please
view those articles here
.
Instructions
Goldmoney Personal account passwords can be reset by using the 'Forgot Your Credentials?' link on the login screen. On the 'Retrieve Your Credentials' screen (see below) be sure to select 'Personal' as your account type before entering your email address.
Once a valid email address is entered, the 'Send Recovery Link' button will become active and can be clicked: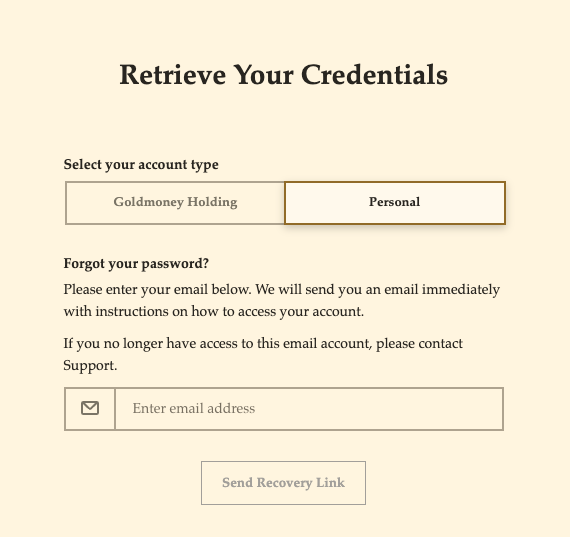 Please then check your email for the recovery link, which will take you to a screen to complete your password recovery.
If you have any additional questions please contact our Support team.