1) Once you have signed into your Holding, view and select your Holding number on the right side of your dashboard.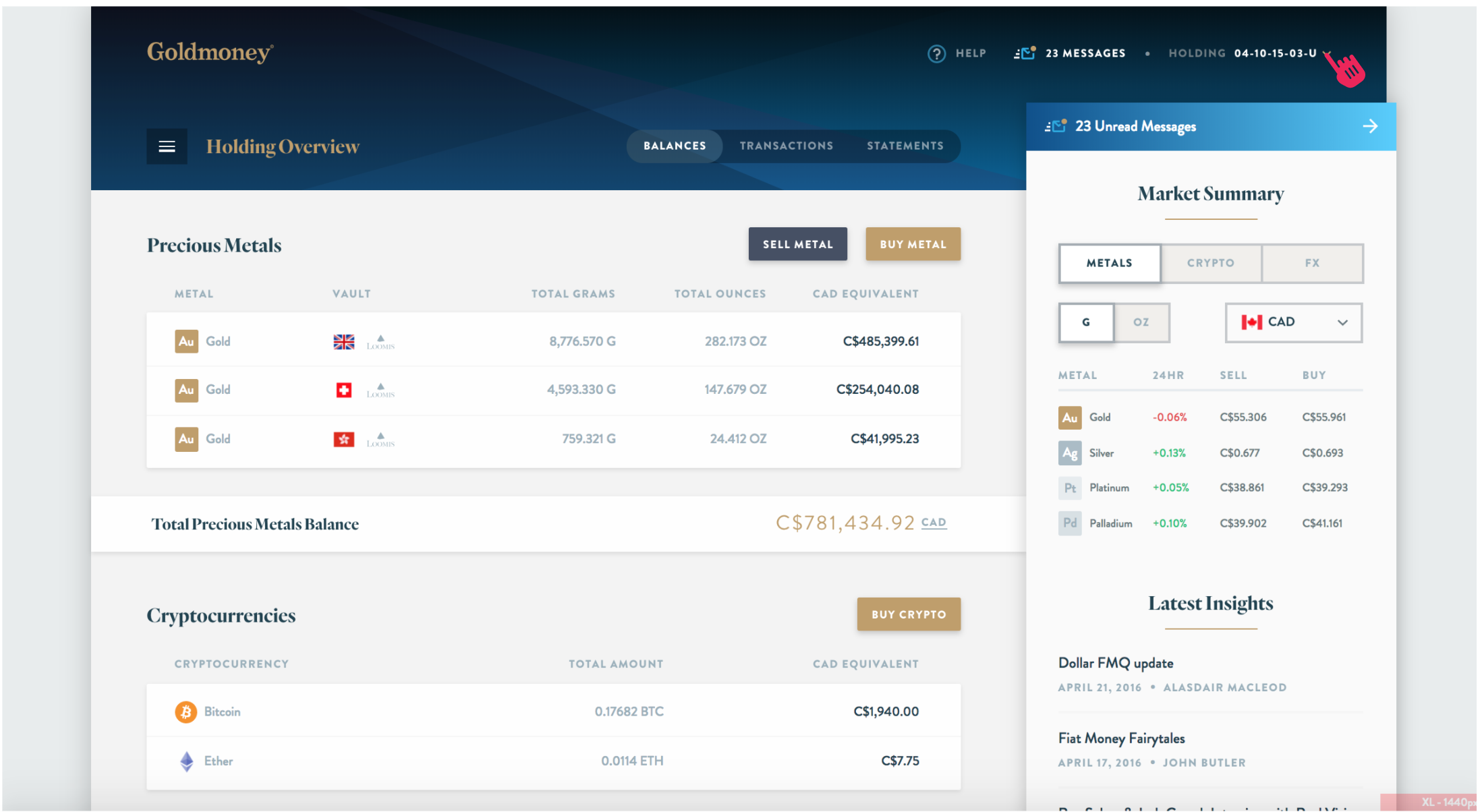 2) Navigate and select 'Profile Settings'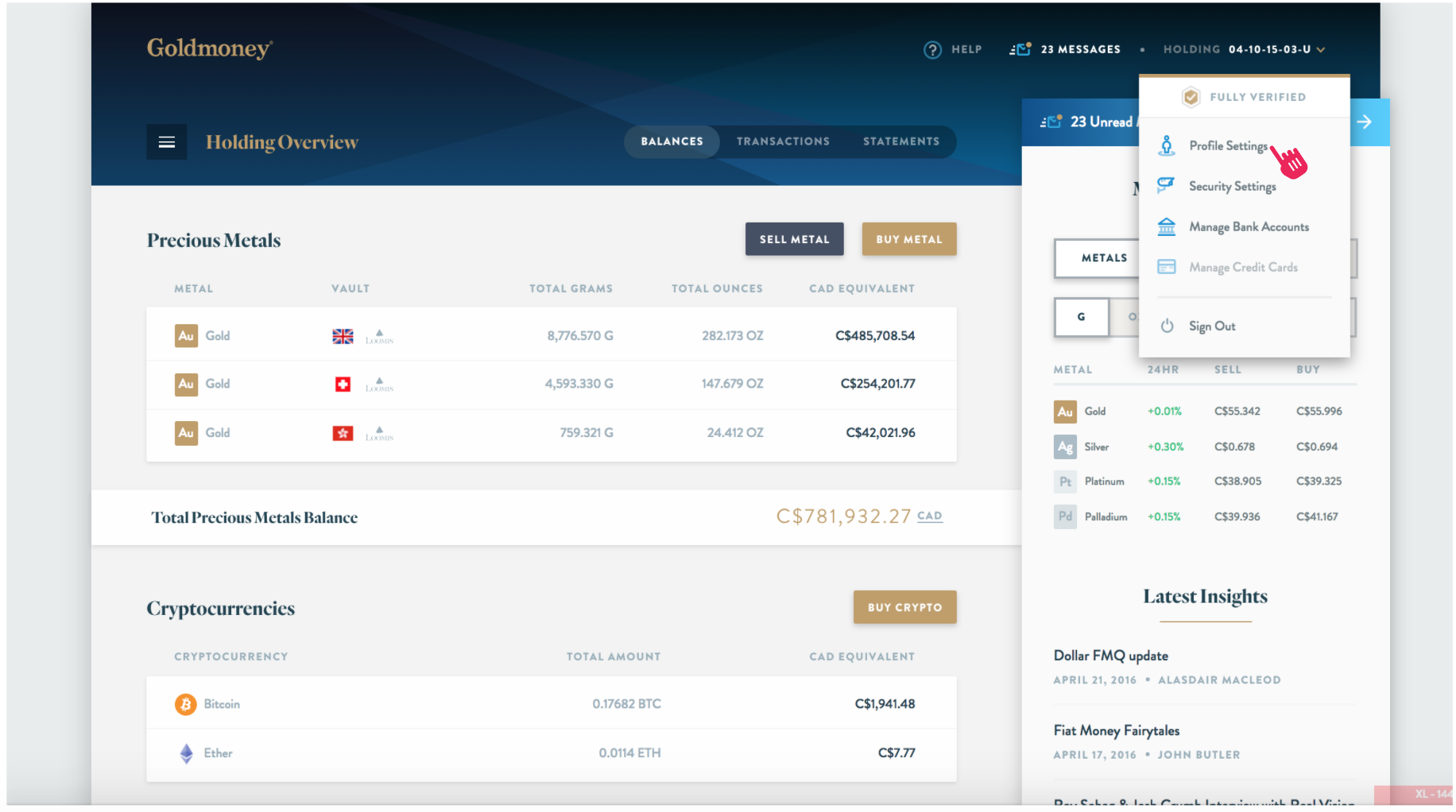 3) The contact details page allows you to modify your address, telephone and primary email. For demonstration purposes we will modify the address.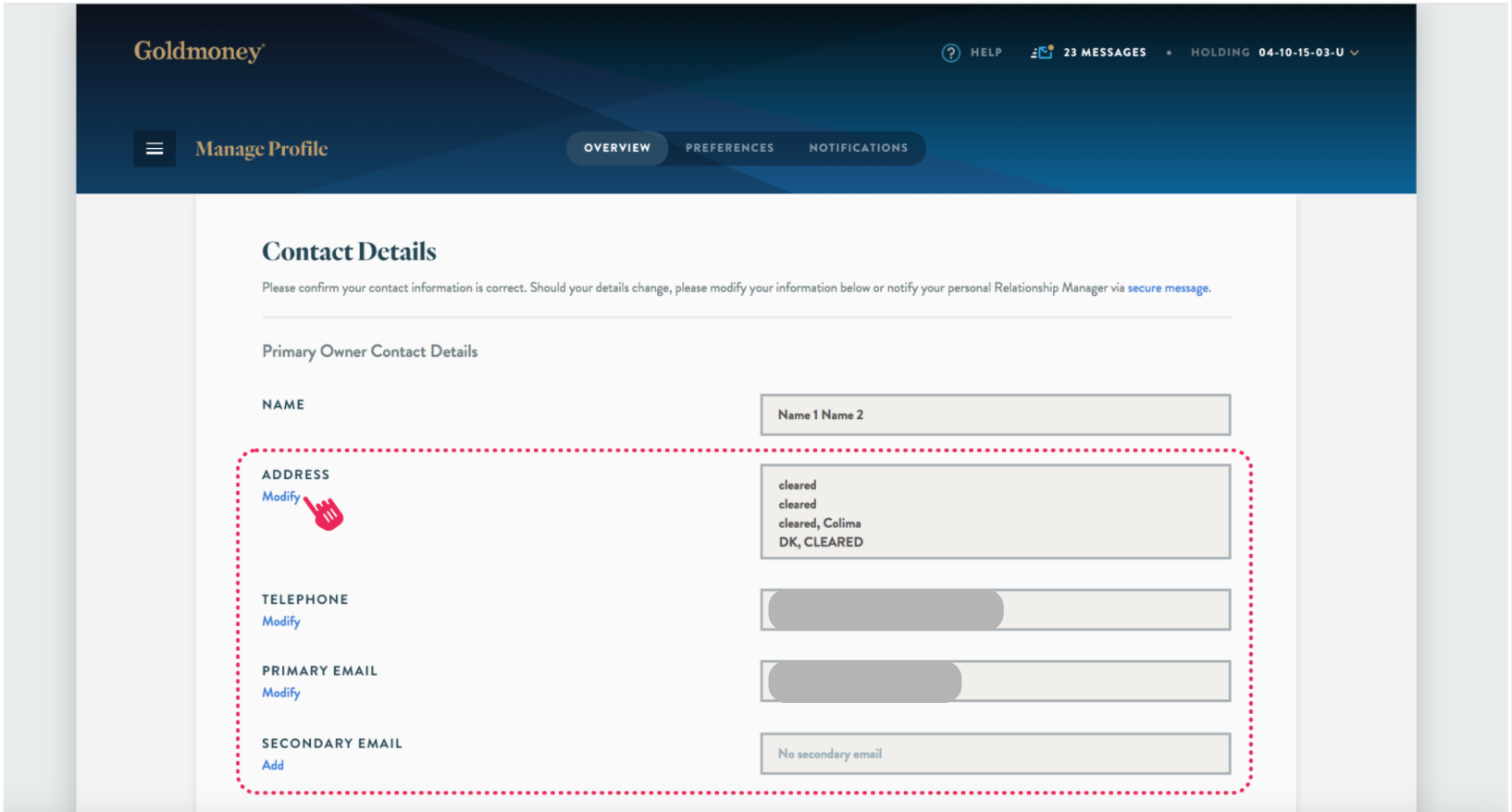 4) Complete the form below to send a secure message to your personal Relationship Manager regarding your address modification.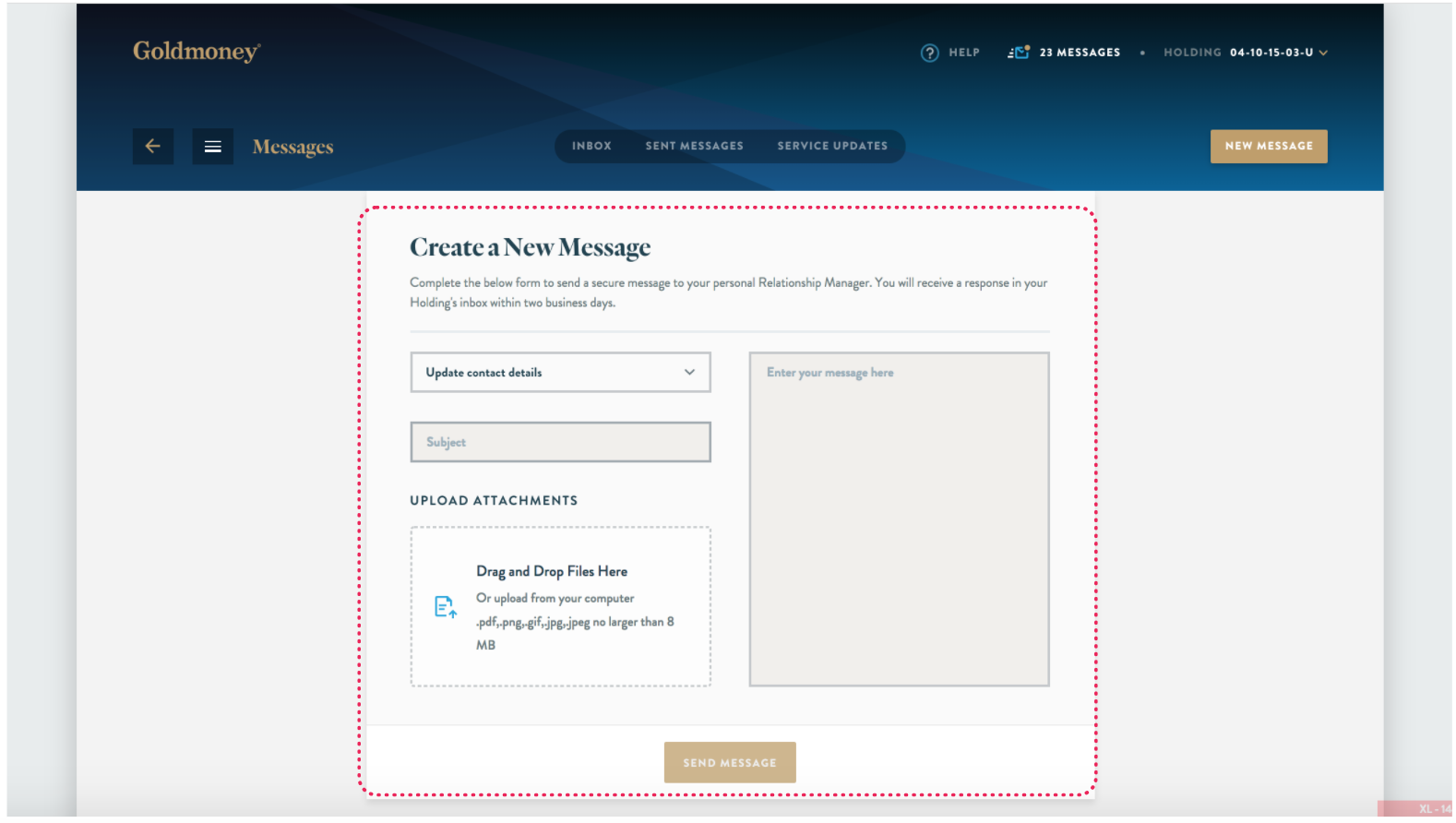 Please allow your Relationship Manager 1-3 business days to register the change. They may reach out to you via the inbox messaging system, found at the top right of your dashboard, for more information.