Instructions
If you have forgotten your Holding login credentials, please click on 'Forgot your credentials?' link: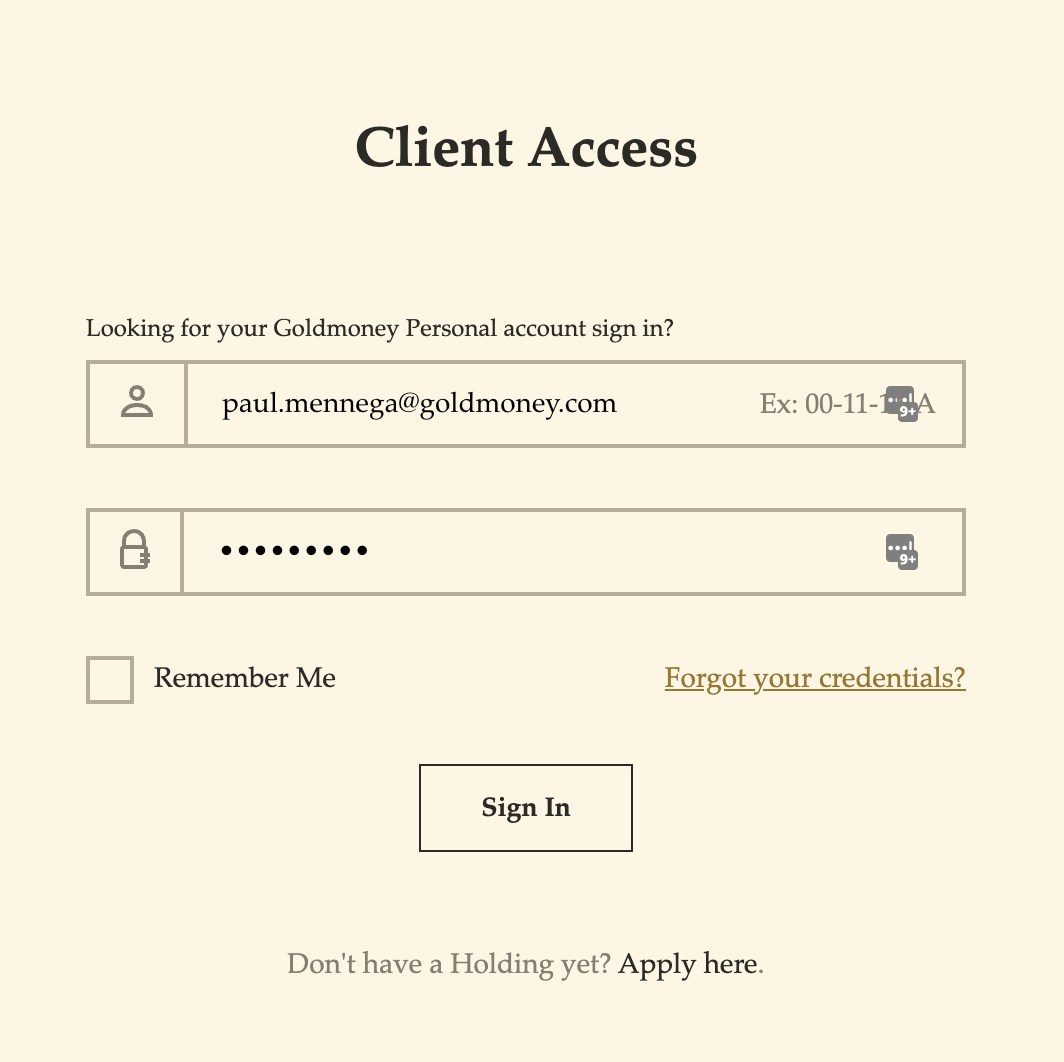 Next, you'll be prompted to input the email address you used to register and your Holding number: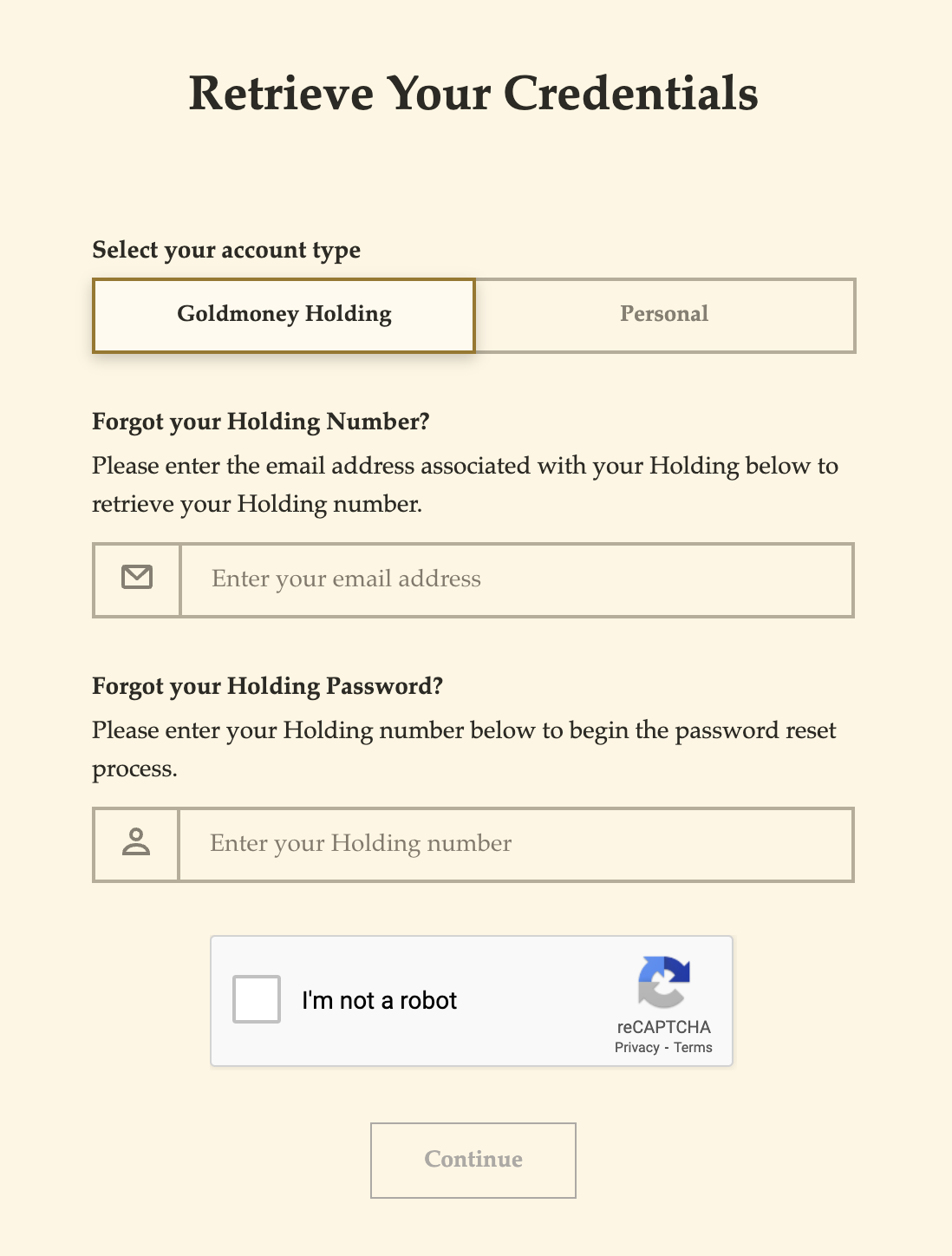 You will then be asked a series of security questions related to your Holding. These are reviewed by our Support staff and if they are verified, you will be sent an email with a temporary password to log into your Holding.
You may then update or change your password.
If you have any additional questions please contact our Support Team.