Clients that are unable to complete the online verification process will be required to complete the offline verification process outlined below: 
1) Log into your holding, navigate to and click on the 'Further Verification Required' prompt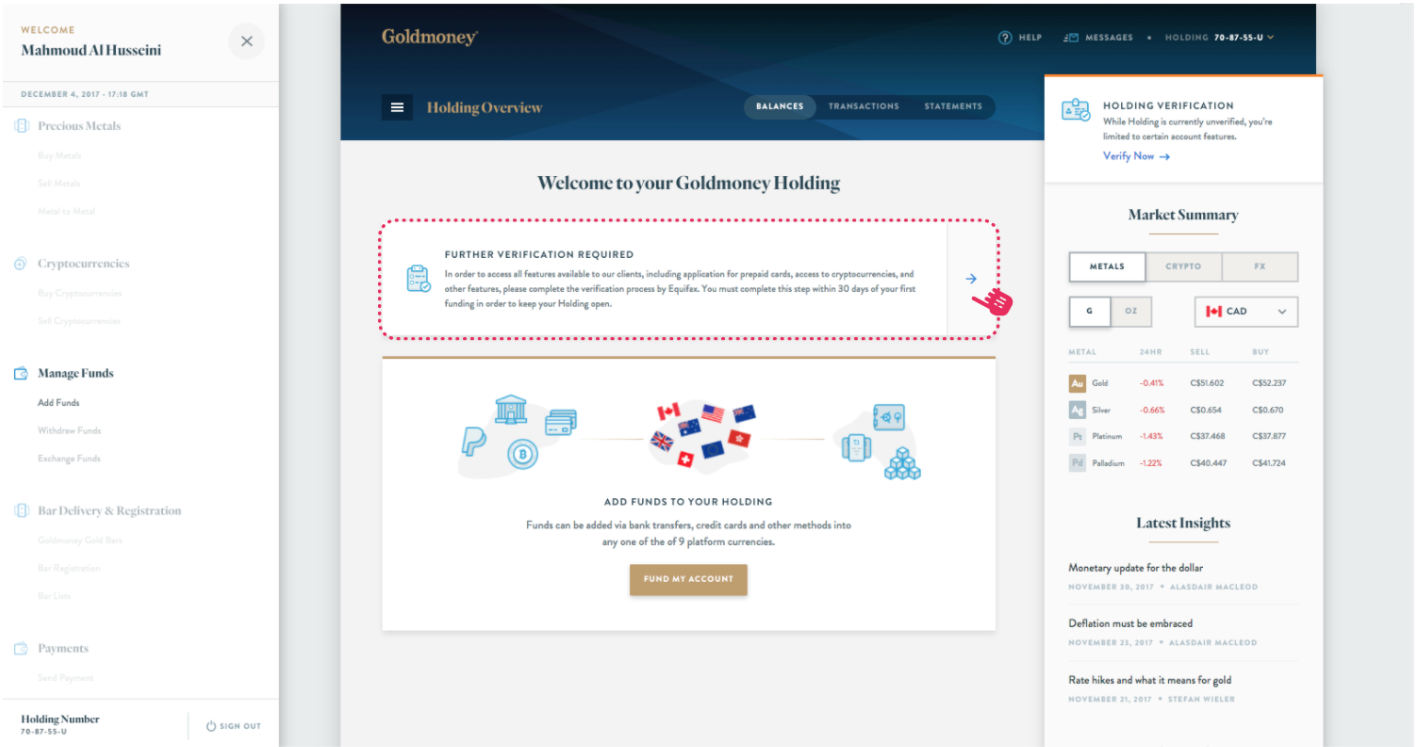 2) Select 'Download Forms'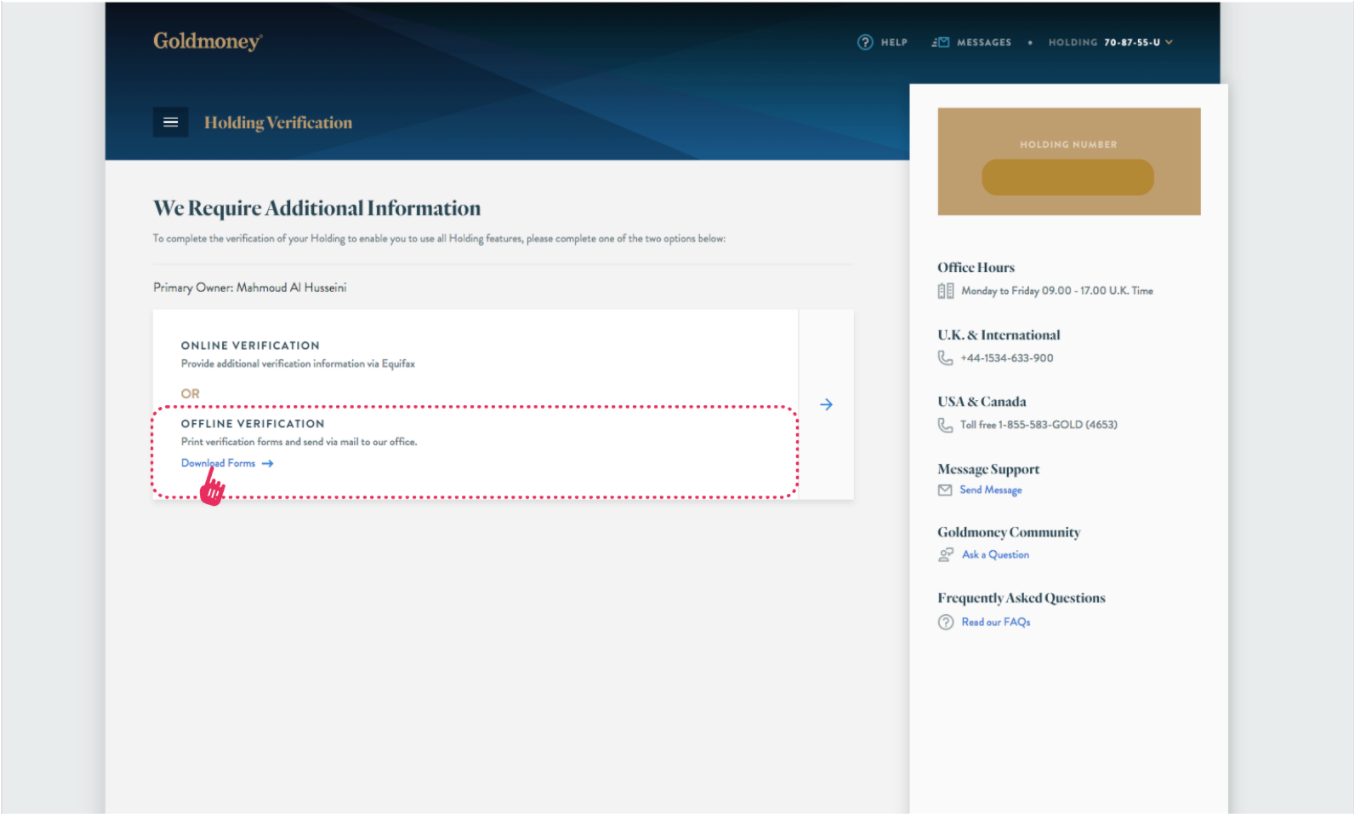 3) Complete the designated forms (Section 1 and 3) (Section 2 is only required for additional owners) and sign where necessary.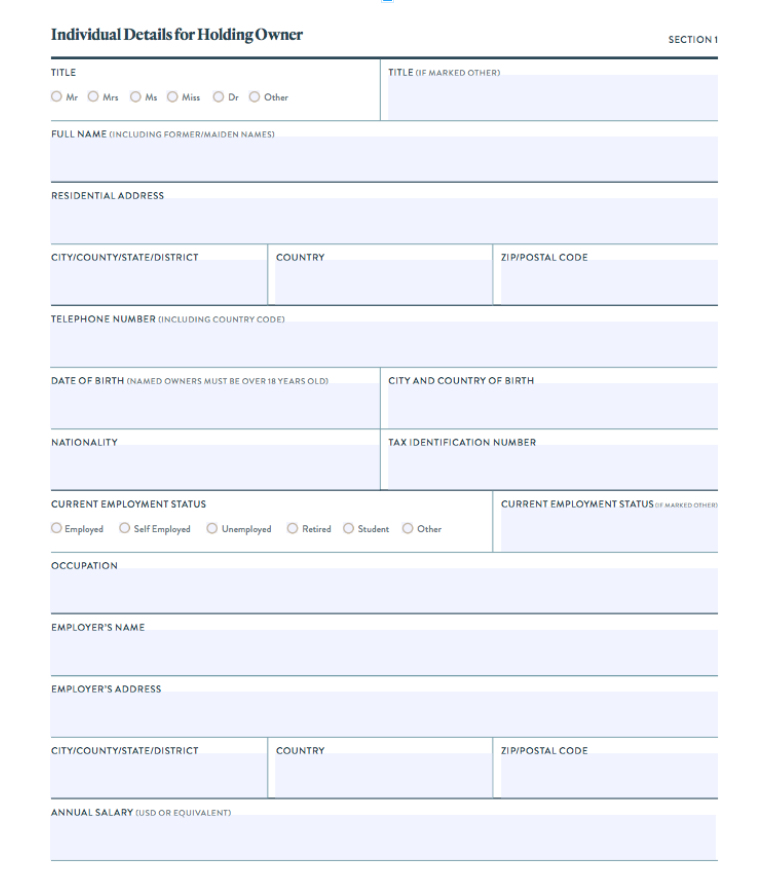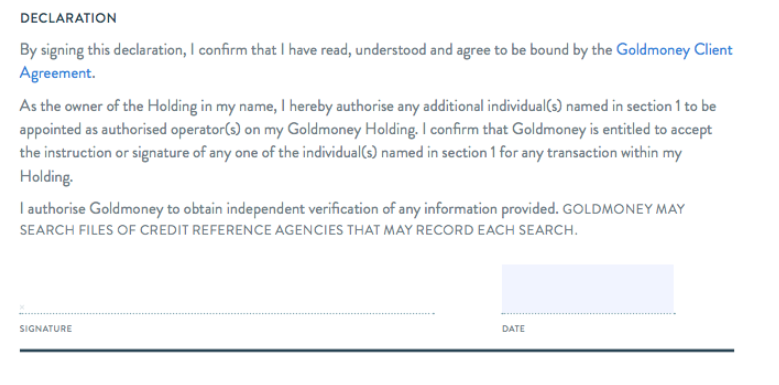 4) In addition to downloading and completing the forms, clients must provide original or certified (notarized) copies of the following documents in order to complete offline verification:
Note: Who can certify my documents?  
5) The certifier must complete and sign the following form in order to guarantee the complete verification of your Holding.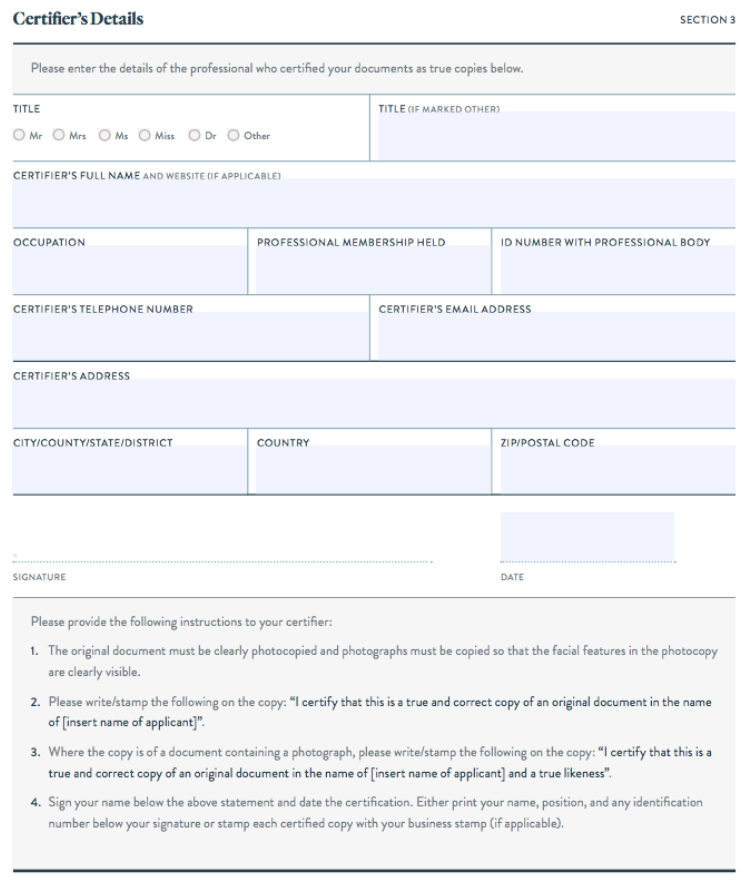 6) Make sure you have completed and compiled all of the documents listed on the checklist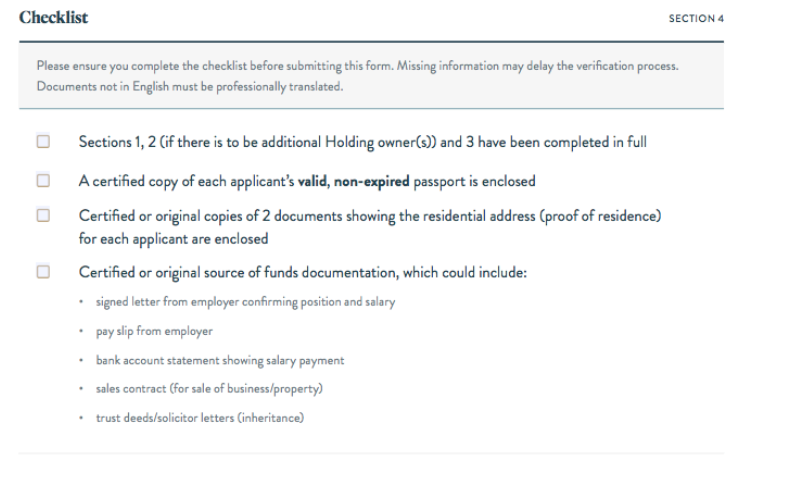 7) Print and submit the required documentation to the following address via post:
European Verification Team: 
9 Bond Street
St Helier Jersey
JE2 3NP
Channel Islands (UK)
North American Verification Team: 
334 Adelaide St W
Suite #305
Toronto, ON
M5V 1R4