Please note that we are unable to debit your bank account directly, the purpose of linking your bank account is to simplify the withdrawal process.
1) Select 'Add Bank Account'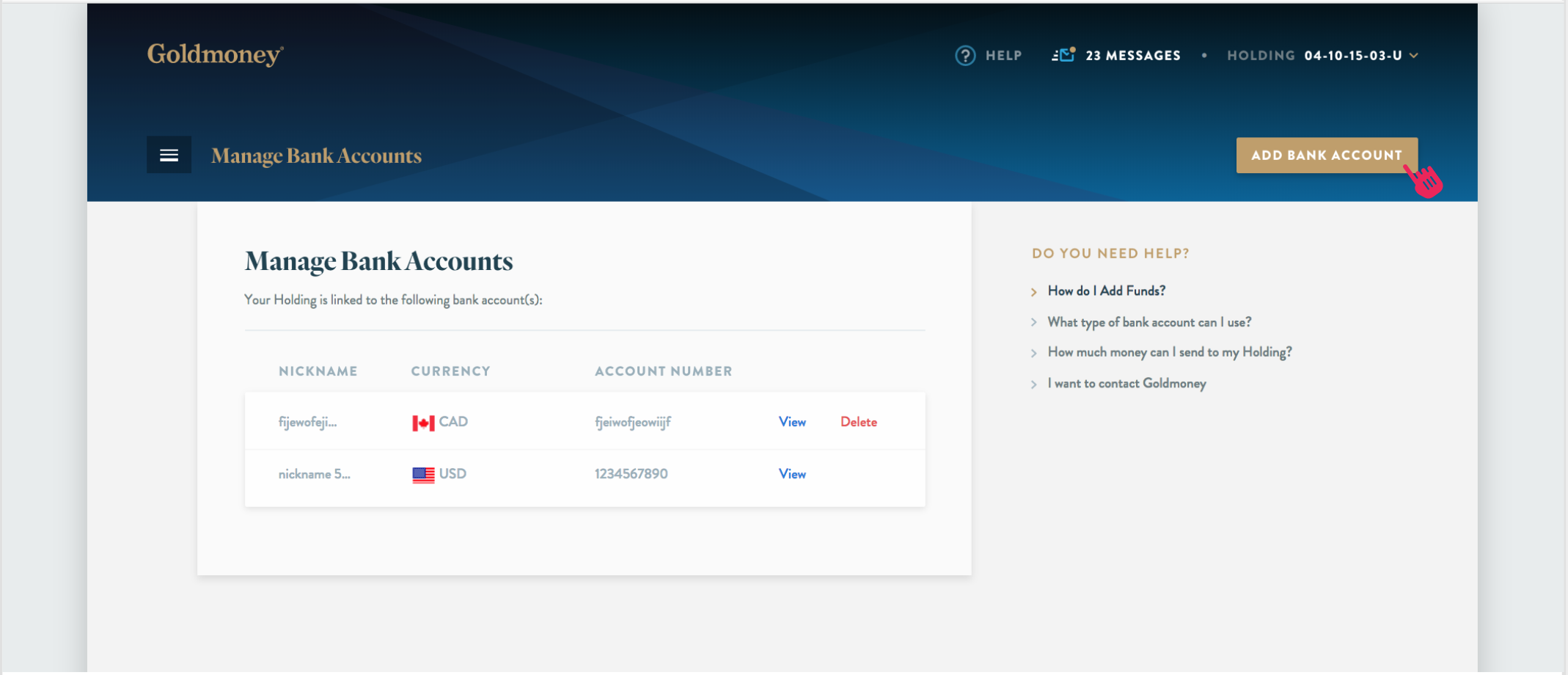 2) Select the currency, country of bank location and then 'Personal' under 'Type of Account'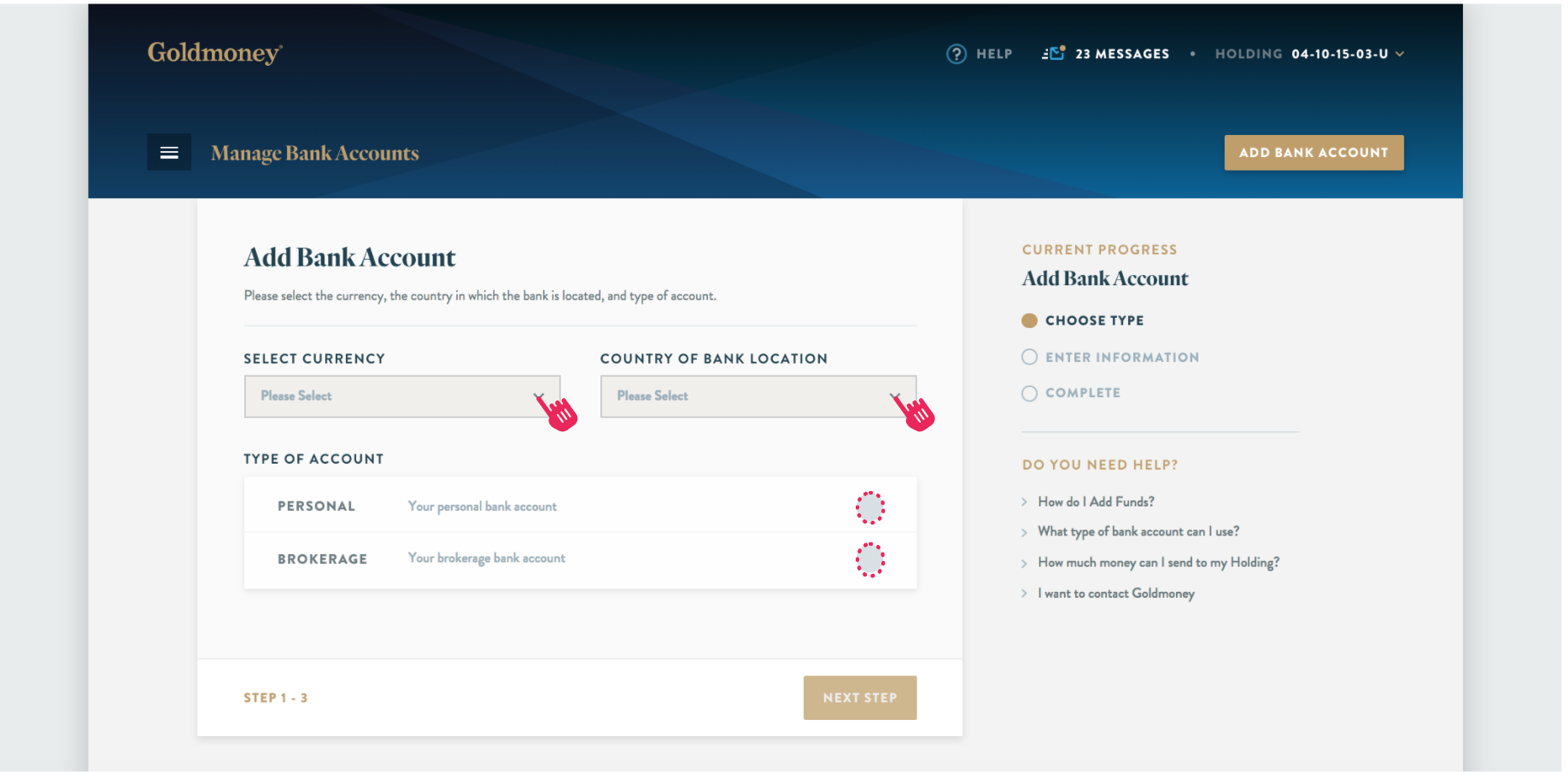 3) Add your bank account information (Note: if box not relevant, simply type N/A instead). When all information is inputted, confirm and link your bank account by pressing the "next step' button at the bottom right of the screen.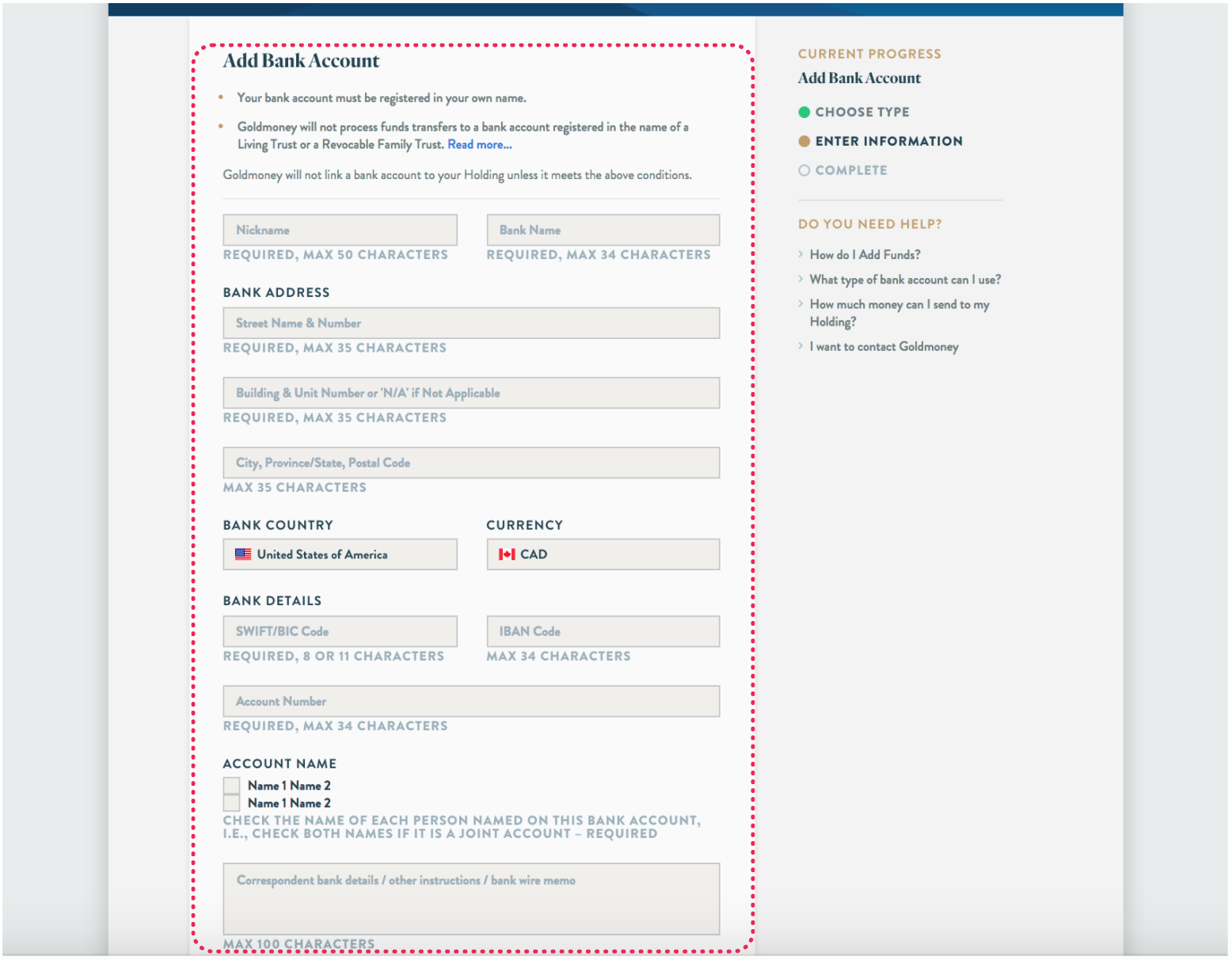 Frequently Asked Questions 
1. My bank uses a correspondent institution, where should I input that information?
Any additional details/information regarding your bank account (such as correspondent banking details) should go in the additional details window at the very bottom of the page.
2. Where can I find the requested bank account details if I do not know them?
We recommend contacting your bank directly to attain all the relevant details. 
3. Can I link a joint account?
Yes, providing your name is on the bank account, we can link a joint account to your Holding. Please note that any bank account without your name on it cannot be linked.