Our online verification or selfie-ID process is only valid for full verification in the following countries:
Country
Australia
Austria
Belgium
Bulgaria
Canada
Cayman Iss.
Cyprus (Southern)
Czech Rep.
Denmark
Estonia
Finland
France
Germany
Gibraltar
Greece
Guernsey
Hong Kong
Hungary
Iceland
Ireland
Isle of Man
Italy
Japan
Jersey
Latvia
Liechtenstein
Lithuania
Luxembourg
Malta
Netherlands
New Zealand
Norway
Poland
Portugal
Romania
Singapore
Slovakia (Slovak Rep.)
Slovenia
South Africa
Spain
Sweden
Switzerland
United Kingdom
United States of America
Virgin Iss. (U.S.)
If you reside in any country not on this list, you may submit your selfie-ID, but you will be prompted to provide additional verification documents.
Please be advised that if using an iPhone or iPad you will need to ensure that you are running iOS v12 or later.
1. Once you have signed up for a Goldmoney Holding, you will be promoted to complete online verification via a third-party, selfie-ID verification method. Please select the 'Personal Details' tab to proceed with the verification process: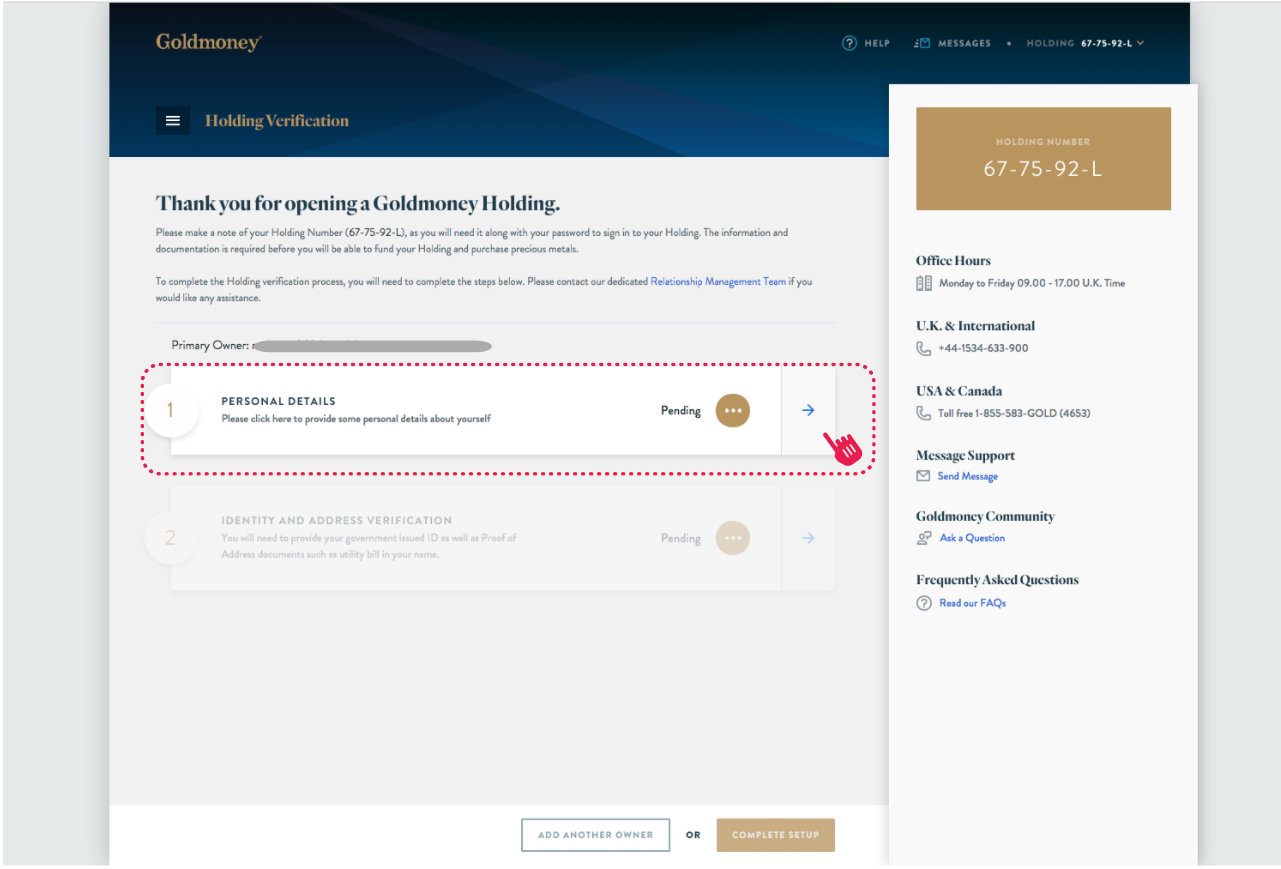 2. Complete the 'Personal Details' form: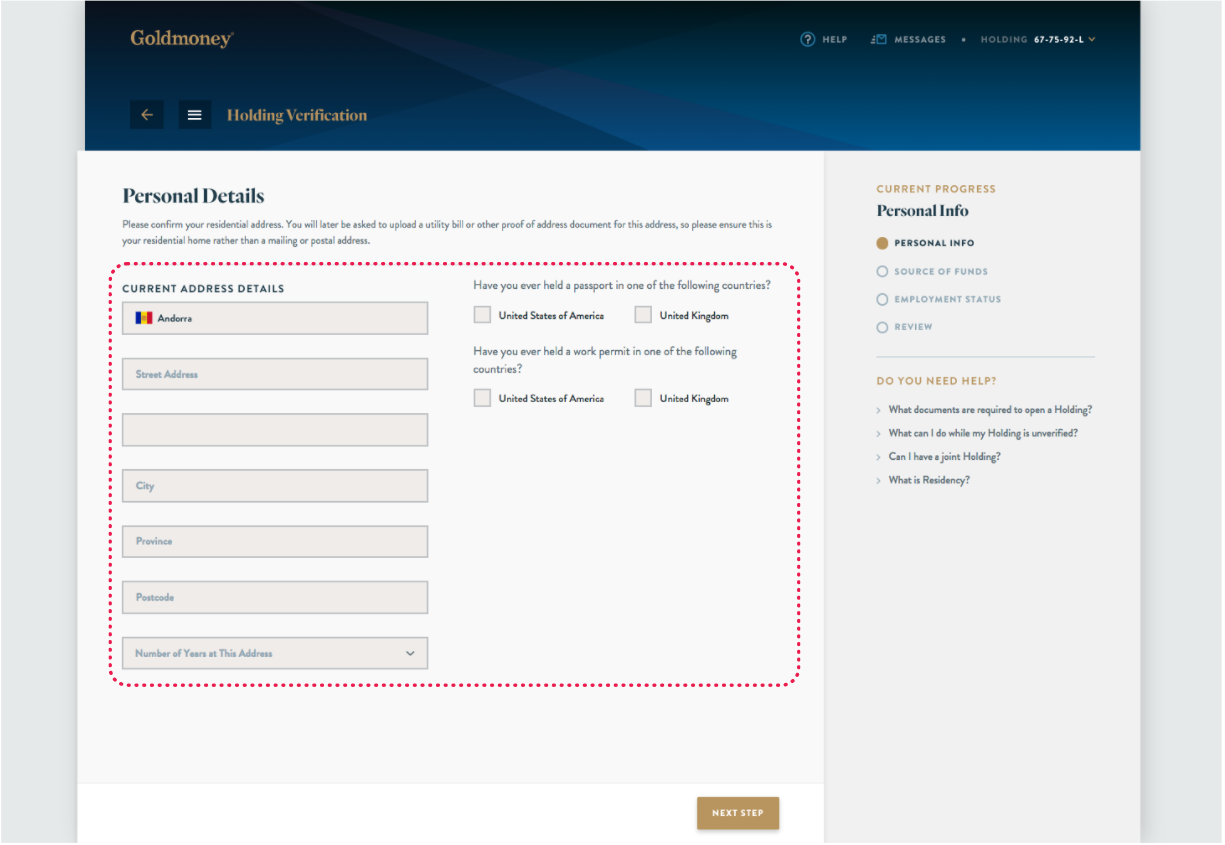 3. Indicate your source of funds: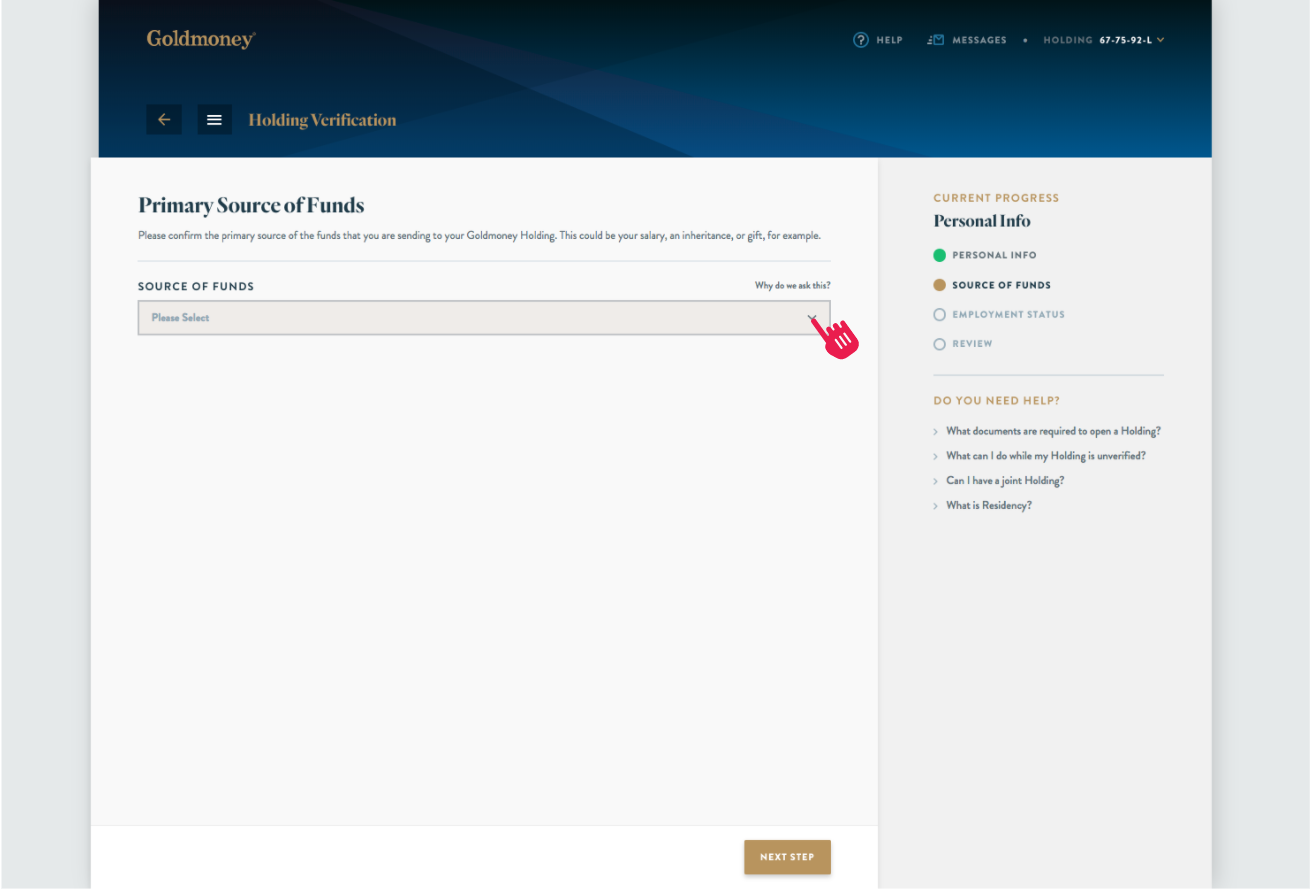 4. Indicate your employment status and outline your employers name, business address, job title and salary where applicable: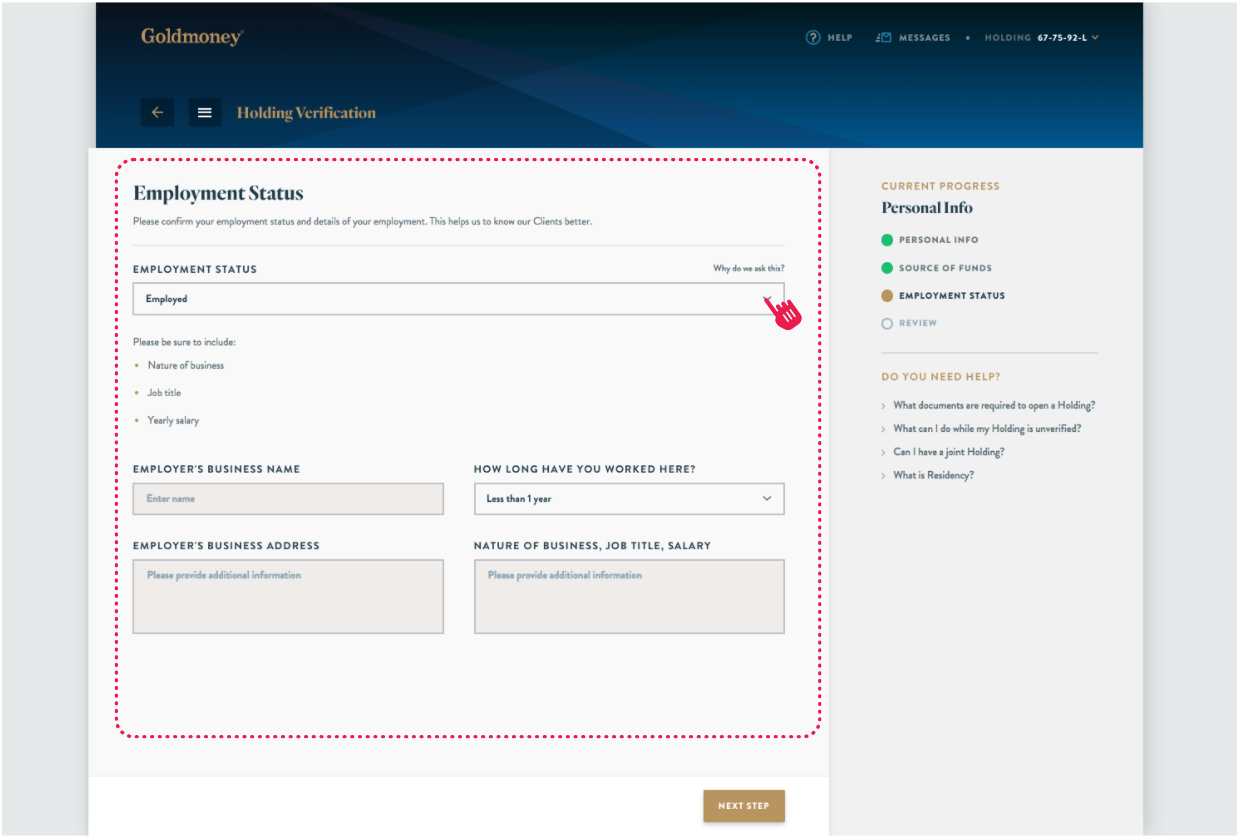 5. Once you have completed the 'Personal Details' section, proceed to the 'Identity and Address Verification' step: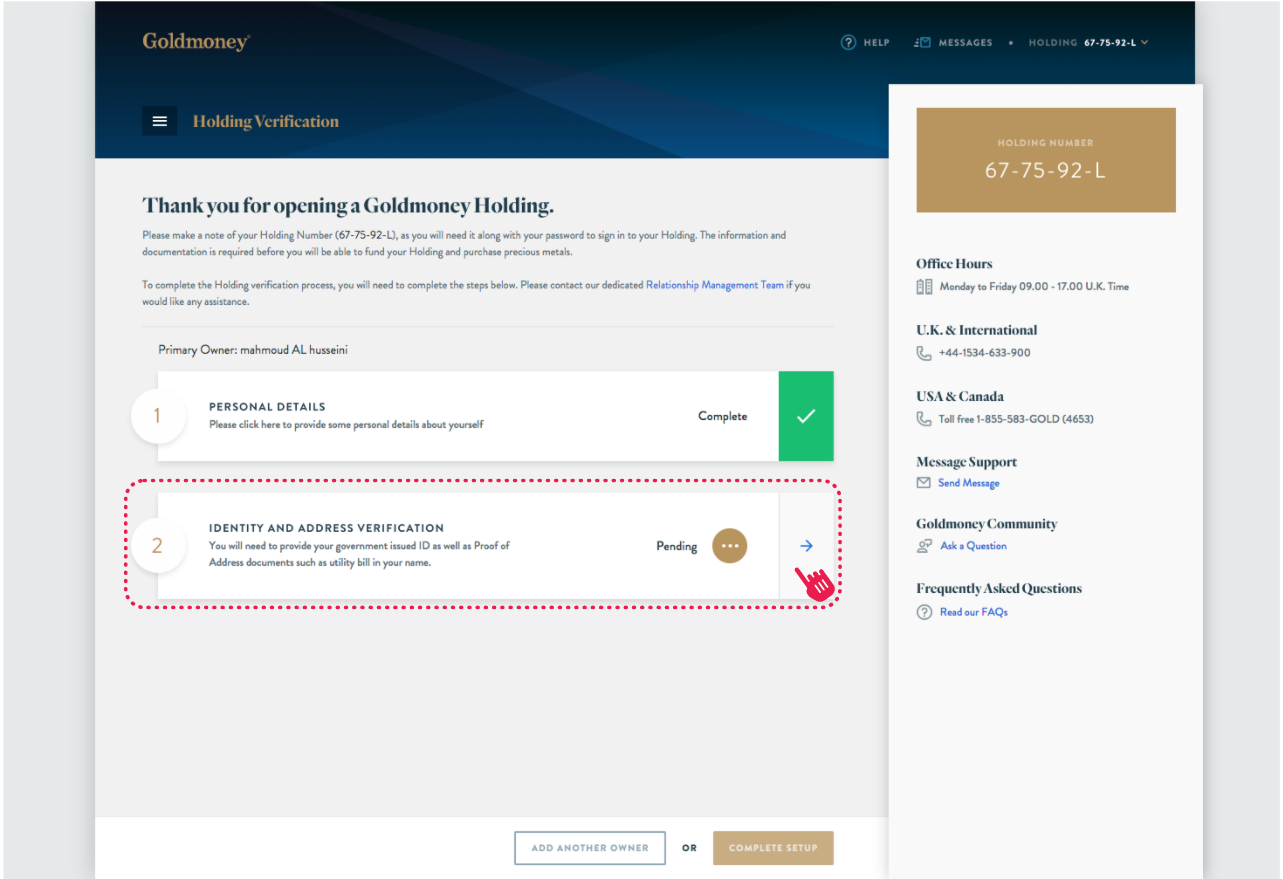 6. Indicate the issuing country and select the ID type you wish to submit. For demonstration purposes we will us a passport: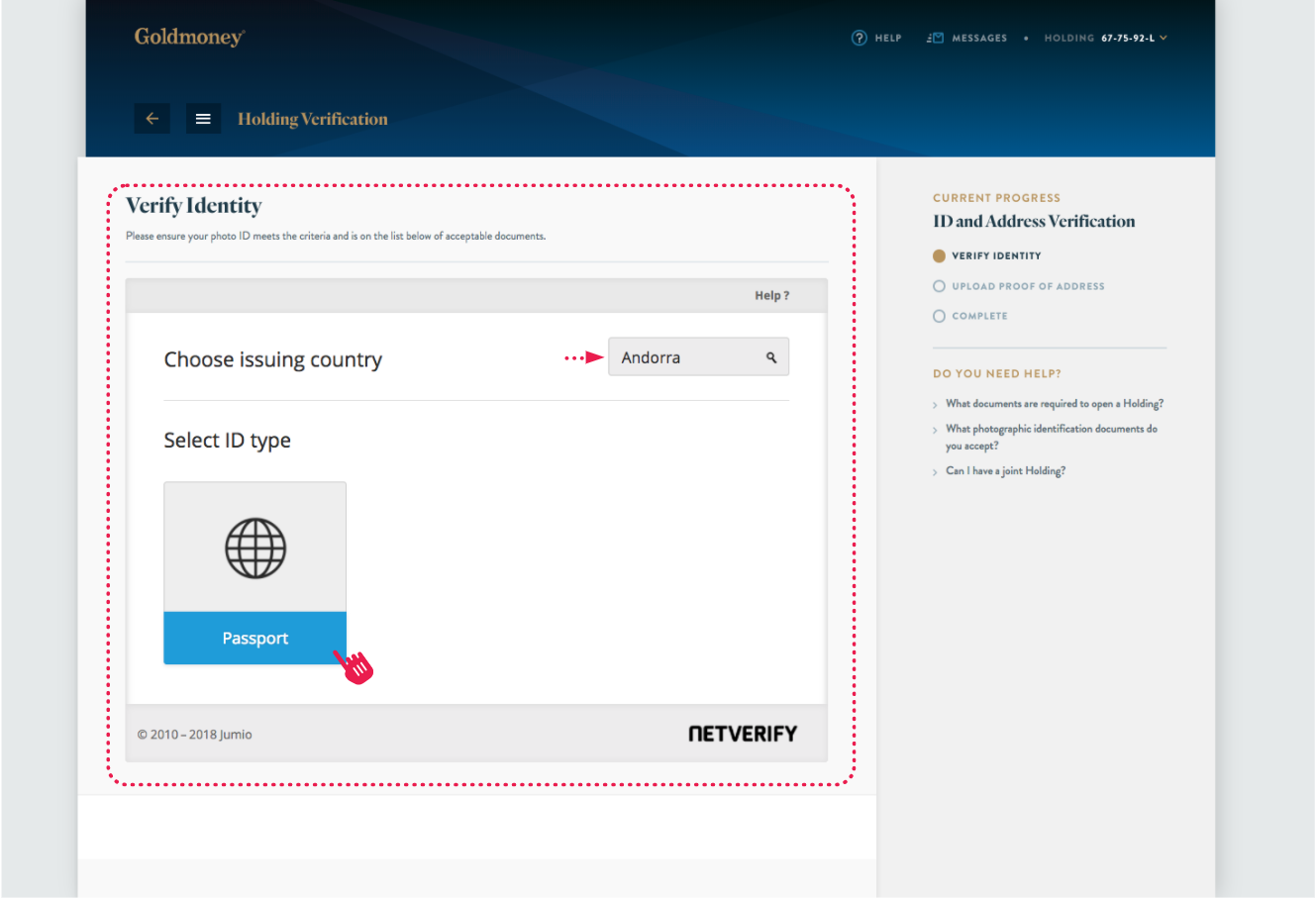 7. Using your computer's front facing camera, capture a picture of the front side of your ID. Follow the example guideline on the right: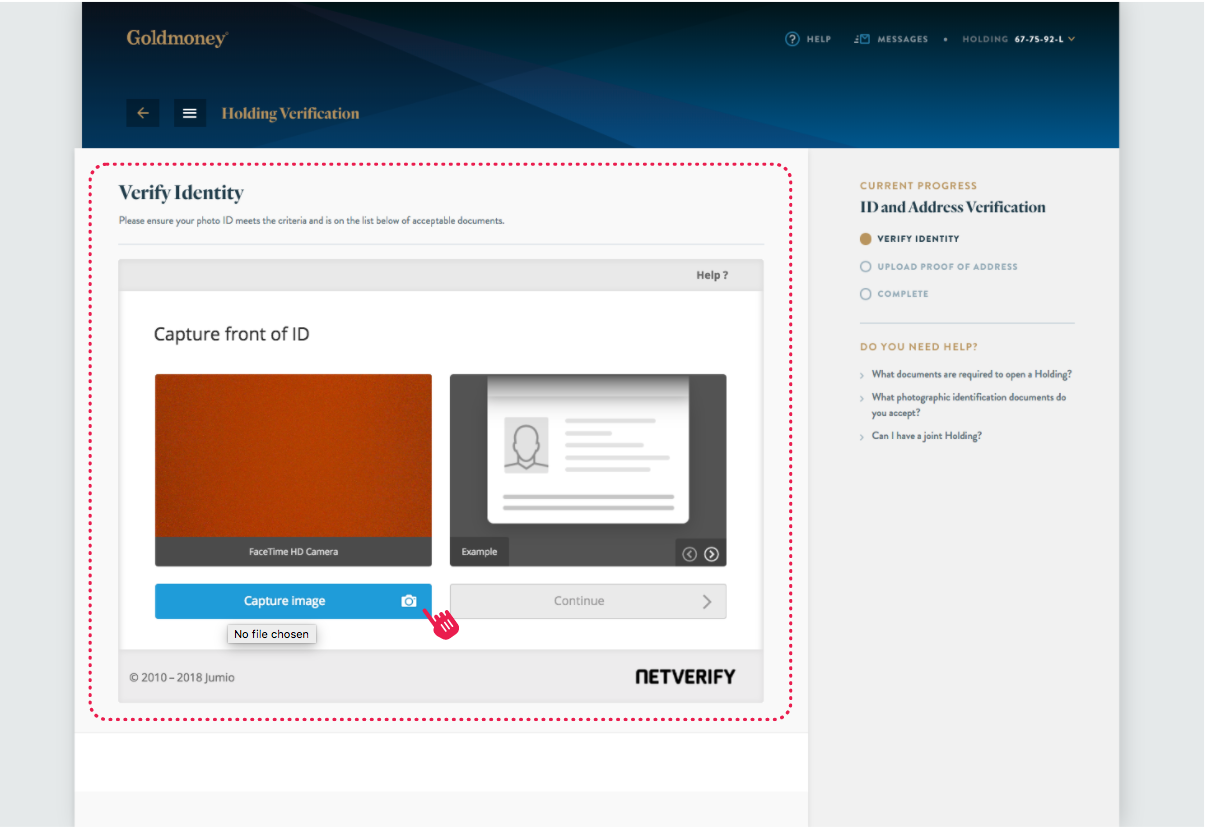 8. Using your computers front facing camera, capture a picture of your face. Use the guidelines on the right side as a reference point: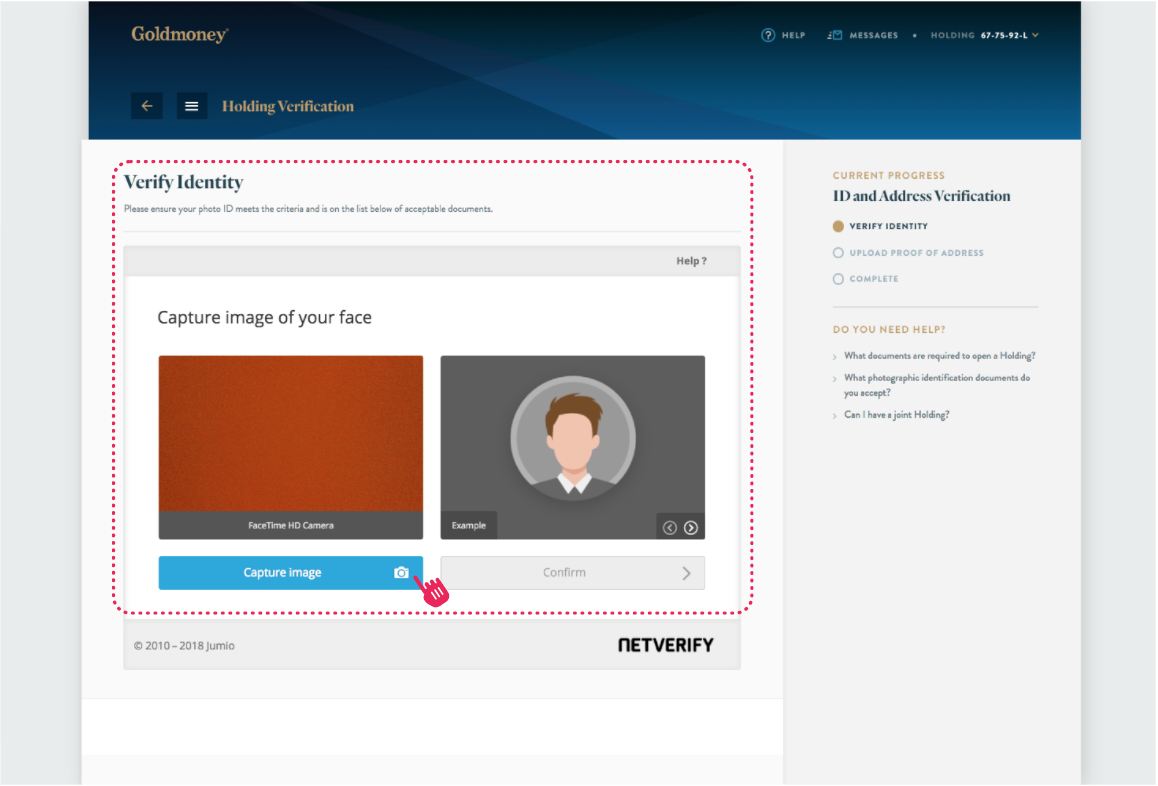 9. Upload your proof of address. We accept the following documentation: 
Utility bill for fixed services
Bank statement (no credit card statements)
Building society statement 
Insurance company document (no motorized vehicle policies) 
Local rate assessment or local taxes bill
Personal tax assessment
Tenancy contract or agreement
These must be current and dated within the last 3 months.