Clients can reach out to us via email or the secure Holding messaging system. To access the Holding messaging system, follow these steps: 
1) Once you have signed into your Holding, select the "Messages" tab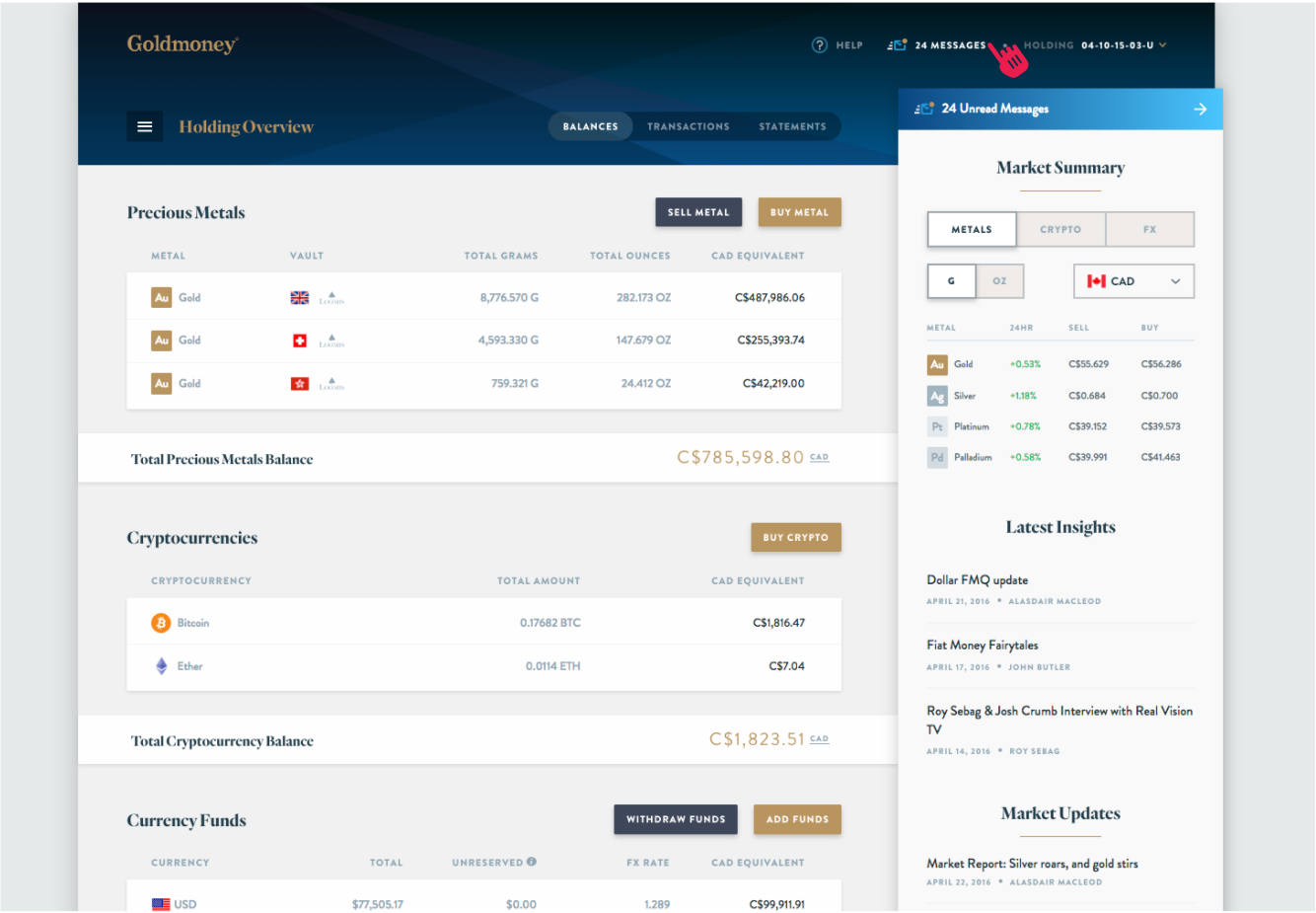 2) Navigate and select the "New Messages" button.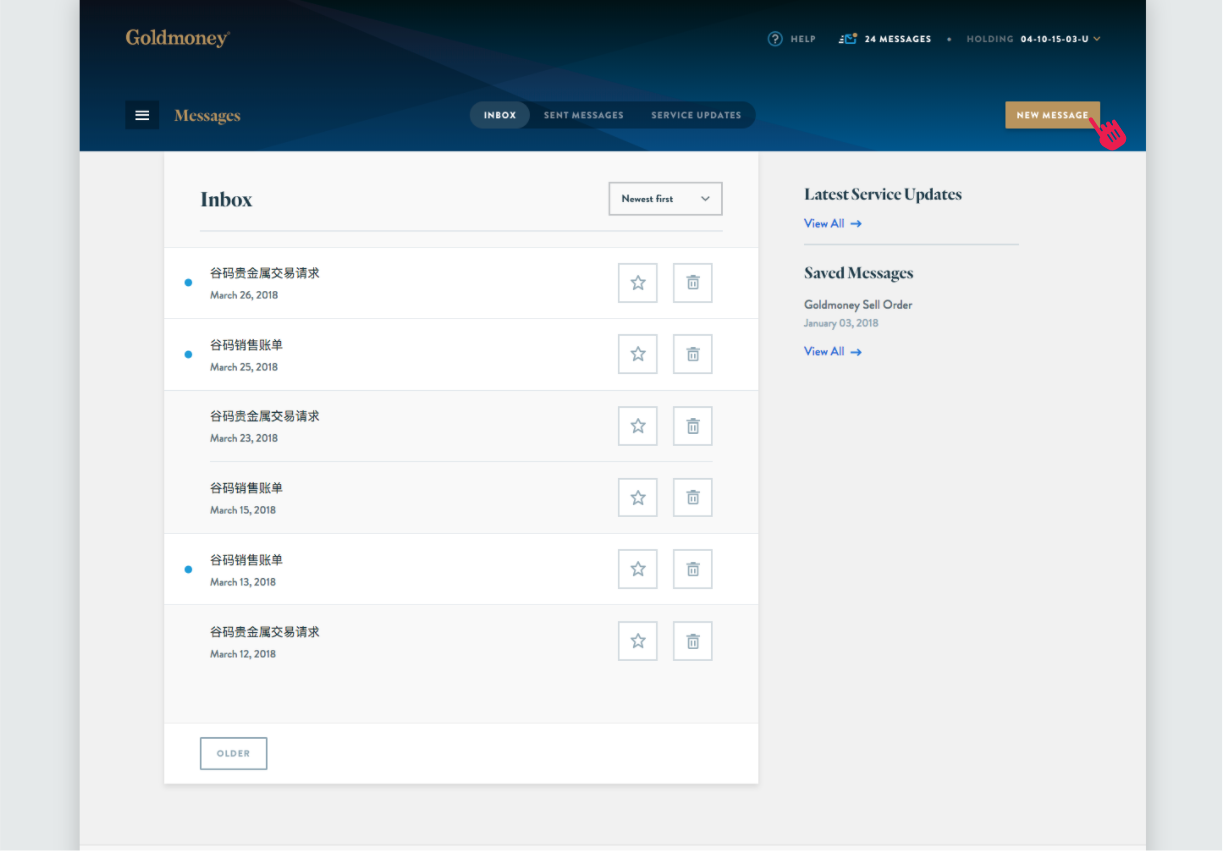 3) Select the "category" that corresponds to your message, outline the subject matter and type your message into the text box. You may also attach a file if needed.  You will receive a response in your Holding's inbox within two business days.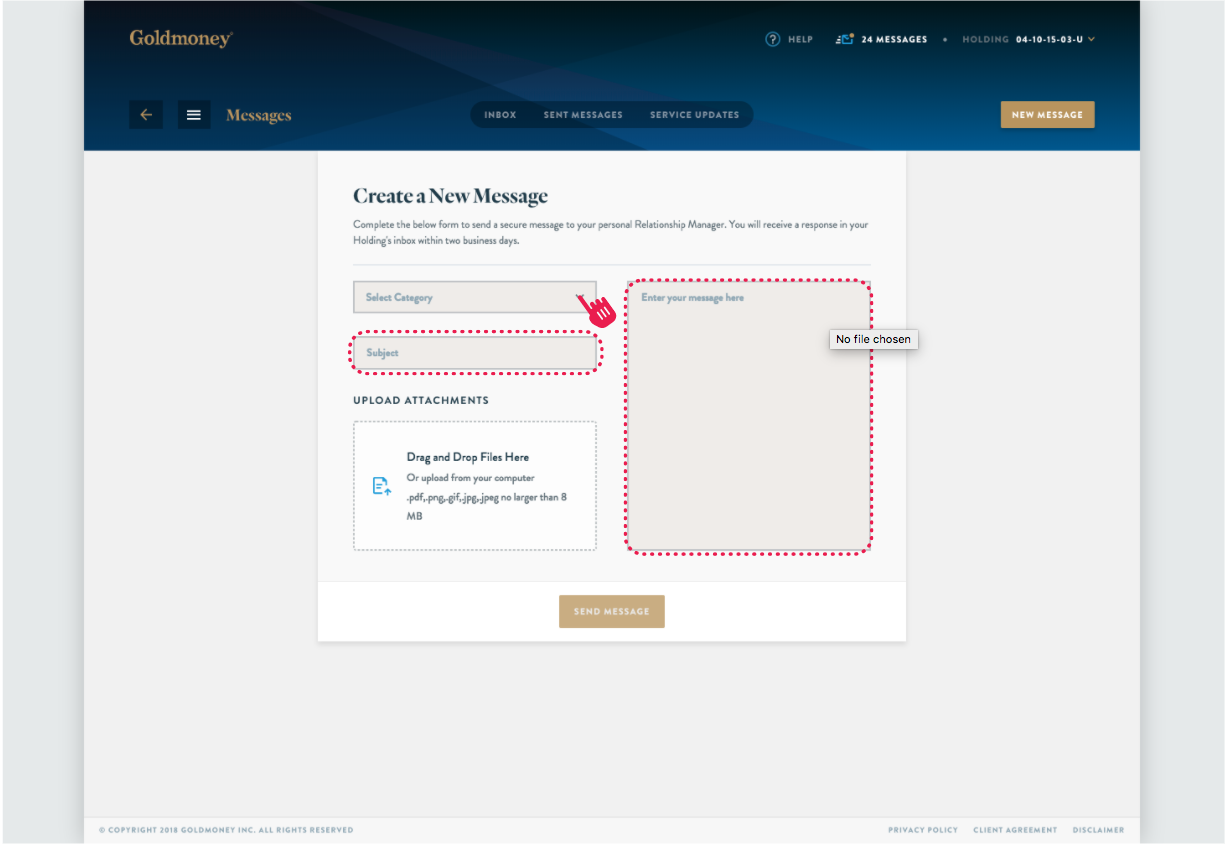 If you do not have a holding set up yet, you can contact our Relationship Management team directly by submitting a request 
here
.